Digital trends emerging in the hospitality industry
The hospitality industry is one of the most competitive industries in the world. Its value is judged by how it delivers customer experience and satisfaction. Moving ahead with the new generation waves, it has become essential for the hospitality industry to keep proper track of the emerging technologies and trends. Doing so will not only help them keep a finger on the pulse but will also help in changing needs.
What are the current trends in tourism and hospitality?
Australian culture cannot survive without hospitality.
The hospitality industry opens up a world of opportunities for both employees and patrons.
Perhaps you are figuring out which career paths in the hospitality industry are right for you.
And understanding where the current trends are and what's forecast in the coming years is critical for aspiring hospitality workers.
Find out the opportunities that may await you after you finish your studies and strive for short- and long-term goals.
As a part of the industry, you must constantly update and adopt such changes to be more efficient in business and take advantage of your customer service.
So here are some exciting hospitality trends to be expected in the present and near future.
Virtual Reality Tours
Do you want to allow potential customers to see and experience a destination or service without being there?
You can transport them digitally with virtual reality!
Virtual Reality (VR) tours are expected to be among the most exciting innovations in hospitality technology.
It gives tourists and customers a glimpse of what you can expect at your venue from the comfort of your home!
This is a great and innovative way to attract more interest and convert bookings.
QR Codes
Has anything like a QR code made a comeback?
Contactless documentation via QR codes has been one of the most popular ways to access digital menus, process payments and check-in locations.
Mobile check-in services are now available for customers to download and contact the establishment directly to select the service.
The popularity of these technologies has paved the way for tourism and restaurants worldwide to use them.
QR codes or "quick response" codes have been helpful to many industries, particularly hospitality, as they encourage customers to use their mobile phone's QR scanner to access the business's services automatically.
Some of the benefits of QR codes in the hospitality industry are:
Quick access to digital menu
Simple ordering and payment
Less contact between employees and customers
Automatically saved and logged data (e.g. check-in)
You should expect that QR codes will continue in the hospitality industry post-pandemic, thanks to their convenience and modern, digital nature.
Digital Voice Assistant
Digital voice assistant technology started gaining popularity even before the pandemic.
Digital voice assistants can allow hotel guests to perform a variety of tasks with verbal commands, such as:
Connecting and Operating a Smart TV
Using air conditioning and heating
controlling lighting
This technique will impress!
This minimizes the need for touch as everything can be done with a simple command, thus making it hassle-free for hotel guests, especially those with physical limitations and disabilities.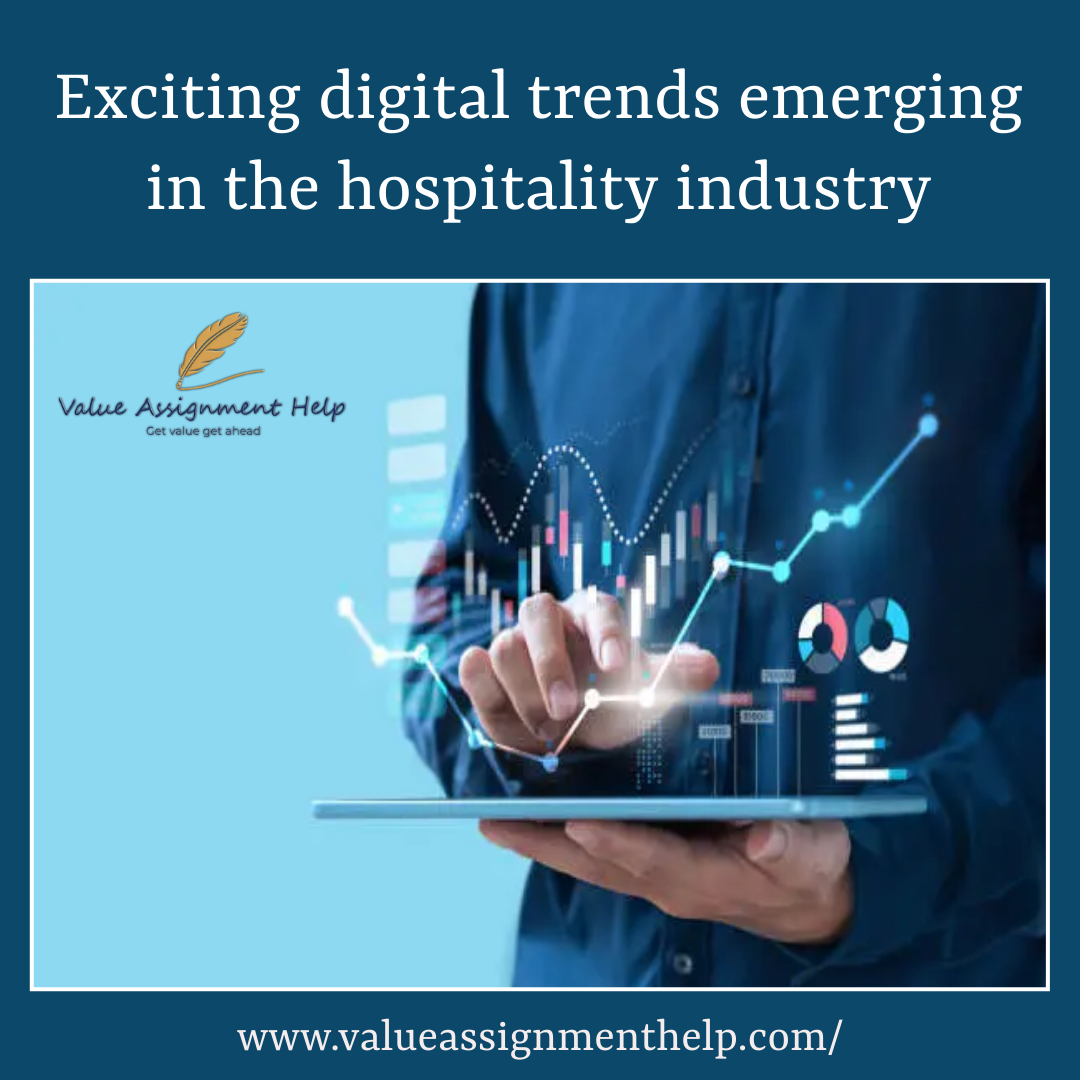 Recognition technology
Recognition technology is one of the most important emerging trends, but its potential uses in the hospitality industry are exciting. In particular, biometrics are used to usher in a new era of seamless authentication, which could benefit hotel processes and customer purchases.
For example, imagine whether fingerprint or facial recognition technology can be used to unlock rooms in your hotel. Now consider the use of the same technology for check-in and check-out purposes. In the future, this technology is also likely to allow for utterly seamless shopping, with payments being authenticated by touch.
What are the reasons for keeping up with the latest trends in hospitality?
The most successful hospitality companies are constantly evolving, but if you are going to achieve this, you need to keep up with the latest hospitality trends constantly. This includes marketing and hospitality processes, adopting the latest technology, and responding to global events.
As with marketing, keeping up with the latest trends will give you the best chance to reach your target audience and convey what you want. Meanwhile, adopting new technology can help make a business more efficient, while in other cases, it can help improve the overall customer experience.
On the other hand, failure to keep up with the latest hospitality trends can have some serious negative consequences, such as giving rival companies a clear competitive advantage over you. Even worse, it may fail to give your business the kind of experience customers expect.
Diploma of Hospitality Management (SIT50416)
When you enrol in the Diploma of Hospitality Management, learn the essential skills needed for leadership, management and greater responsibilities in business while majoring in commercial cookery or patisserie.
Implement work health and safety practices, comply with regulatory requirements, and manage any operational plans in mind.
This course will help you develop and manage quality customer service practices and monitor business operations.
Advanced Diploma of Hospitality Management (SIT60316)
The Advanced Diploma of Hospitality Management takes your management, leadership, finance and overall operational skills to the next level. Choose an Operations stream or major in Commercial Cookery or Patisserie.
With this course, understand how to set up and maintain a work health and safety system for your business, employees and customers. Learn how to develop and manage quality customer service practices and monitor work operations efficiently.
Wrapping up
The hospitality industry is changing with the waves of technology trends, and focused efforts have been made to reduce human exposure to intelligent technologies. As a result, it helps improve the hospitality sector's progress. Technologies like IoT help businesses in the hospitality industry automate processes, improve the consumer experience, and save money on energy costs and maintenance.