Finance as a subject and career
The entire world is managed by various financial algorithms and processes, run through adoption and correlation with related mediums like accounts, trading and economics; finance is taught in colleges. Finance involves money and is the biggest influencer in any business or country. The field of finance employs skilled people to manage the dynamics as it requires trained individuals to understand the concepts.
Finance offers a dynamic and rewarding career path for aspirants who want to pursue it. High paid jobs are one the other reason youngster flocks for a degree in finance. However, if we go into details, finance is not just how money is managed, but much more. It requires a deep understanding of accounting principles and a skill to raise and invest capital. So, let us get into the details to understand more about finance as a career path.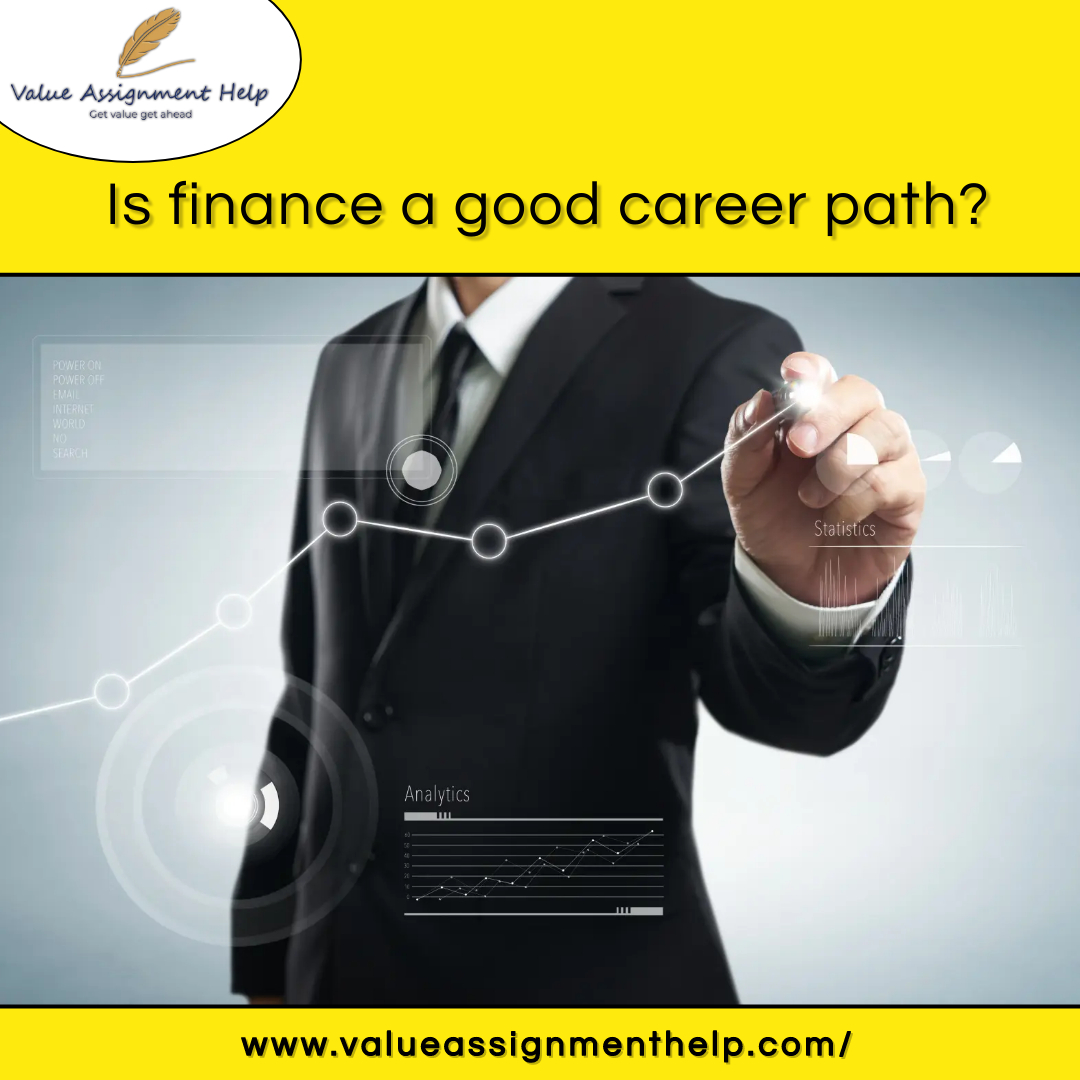 Introduction to our Career in Finance Guide
Finance covers a lot of ground and includes not only how money is managed but also how money is received.
It is usually divided into three subcategories:
Personal Finance
Corporate finance
Public finance
Each of these categories requires a different skill and mindset; However, the principles remain the same, and each role requires familiarity and comfort with certain aspects of accounting.
Management of funds requires sourcing, which can be done individually, through a bank, or corporate funds, depending on the funding. Therefore, a finance career requires understanding of accounting principles and a clear understanding of the best strategy for raising and investing capital.
Four Main Types of Finance Degrees are:
Bachelor's Degree in Finance
A bachelor's degree in finance is an essential requirement for a career in finance. Approximately four years will be required to complete this degree. You will improve your finance skills and learn the basics of becoming a finance professional. There is also a focus on communication skills and leadership.
For most entry-level finance jobs, you'll need a bachelor's degree. Without a degree, you will find it difficult to enter this field. In addition, if you have a degree, employers know you have a basic understanding of finance.
It is your choice to decide whether or not to pursue a higher degree. But by doing this, you can advance further in your career.
Master's Degree in Finance
After earning a bachelor's degree in finance, you can pursue a master's degree. The master's program will take at least two years to complete.
A master's degree expands on what you learned while earning your bachelor's degree. But the focus is on specific areas of finance.
You can gain an edge over your competitors if you have a master's degree in finance. And the degree better prepares you for many areas in finance. For example, if you are interested in trading, investing or risk management, it is almost guaranteed that you will need a master's degree in finance.
Doctorate Degree in Finance
A doctorate in finance qualifies you for any position in finance. And if you're interested in becoming a financial instructor or financial researcher, you'll need a doctorate in finance.
To earn a doctorate in finance, you must study for four to five years. And remember, you must earn your bachelor's and master's degrees first. So it will take at least ten years to earn all three degrees.
Most graduates with a doctorate in finance earn over $180,000 per year. So if you want to earn the highest possible income in finance, a doctorate can help you achieve that goal.
Bachelor of Business Administration (BBA) in Finance
The BBA in Finance is a three-year undergraduate program. It is for business students who wish to specialise in financial management. You can choose this degree if you are interested in business, good with numbers, and want to manage finances for a business or organisation.
It will take you three years to complete a BBA in Finance. And you will complete six semesters for each of the three years.
The BBA in Finance focuses on Accounting, General Banking, Mathematics, Economics, International Business and Corporate Banking. In addition, portfolio management, corporate finance and business investment are also included.
So, Is Finance a Good Career Path?
Finance is a rewarding career path for many reasons. One benefit of a career in finance is that it can be rewarding and successful.
Finance professionals are often highly educated and well trained and can access high-level positions within companies.
Additionally, finance offers a variety of exciting and challenging career opportunities. From investment banking to financial planning, there are many paths one can take in finance.
However, it is essential to remember that finance is not without challenges.
The financial world is constantly changing, and people who work in finance must be able to adapt quickly.
Furthermore, the financial industry is highly competitive, and those who want success must be prepared for hard work and dedication.
But for those who are up to the challenge, a career in finance can be both exciting and rewarding.
What is the Best Career in Finance?
Starting a career in the finance sector can bring many opportunities and rewards. The demand for finance professionals is high. Since the profession offers high salaries, the entry requirements are equally high.
A finance career is excellent for people interested in business, math, and economics. With suitable qualifications and experience, one can enter the finance industry and find success.
The best finance jobs are investment bankers, actuaries, private equity associates, and financial analysts. People may ask what finance jobs pay. The following are some of the best-paying jobs in finance and consumer services:
Investment banker
Companies and governments hire investment bankers to manage their portfolios. They also guide clients in investing and capital formation to help them reach their financial goals. They also manage finances for business owners.
These finance professionals must hold a college degree in economics or finance from a top university. It is also preferred to have an MBA or other advanced degree from a top business school. An annual salary of $101,295 is typical for these bankers.
Financial Analyst
A financial analyst helps individuals and businesses make investment decisions. They analyse data to help clients decide where to invest their money. Additionally, they develop financial models to evaluate the performance of these investments.
Working as a financial analyst is one of the highest-paying jobs in central banks. To become a financial analyst, you must have a degree in accounting, finance, or economics. You will also need to be proficient in financial analysis and modelling. They generally have a median annual salary of $81,410.
Private equity affiliate
To find potential investors, private equity associates work with investment bankers. They work with clients to monitor the financial performance of companies with due diligence. A data-centric background is also required for these finance jobs. These professionals should also be well versed in financial analysis.
A bachelor's degree in accounting, finance, economics or statistics is usually required. The median annual salary of a private equity associate is $96,614