How to find internships for international students in the US
USA is a great place to study as well as work. It is one of the strongest economies in the world and is working hard to become the best global leader ever. The country has abundant opportunities for domestic and international students. Universities in the United States aim to empower students and talented individuals regardless of their backgrounds. Many international students can also study in the USA on scholarships. Universities in the United States of America voluntarily offer scholarships to students willing to bring about change through education.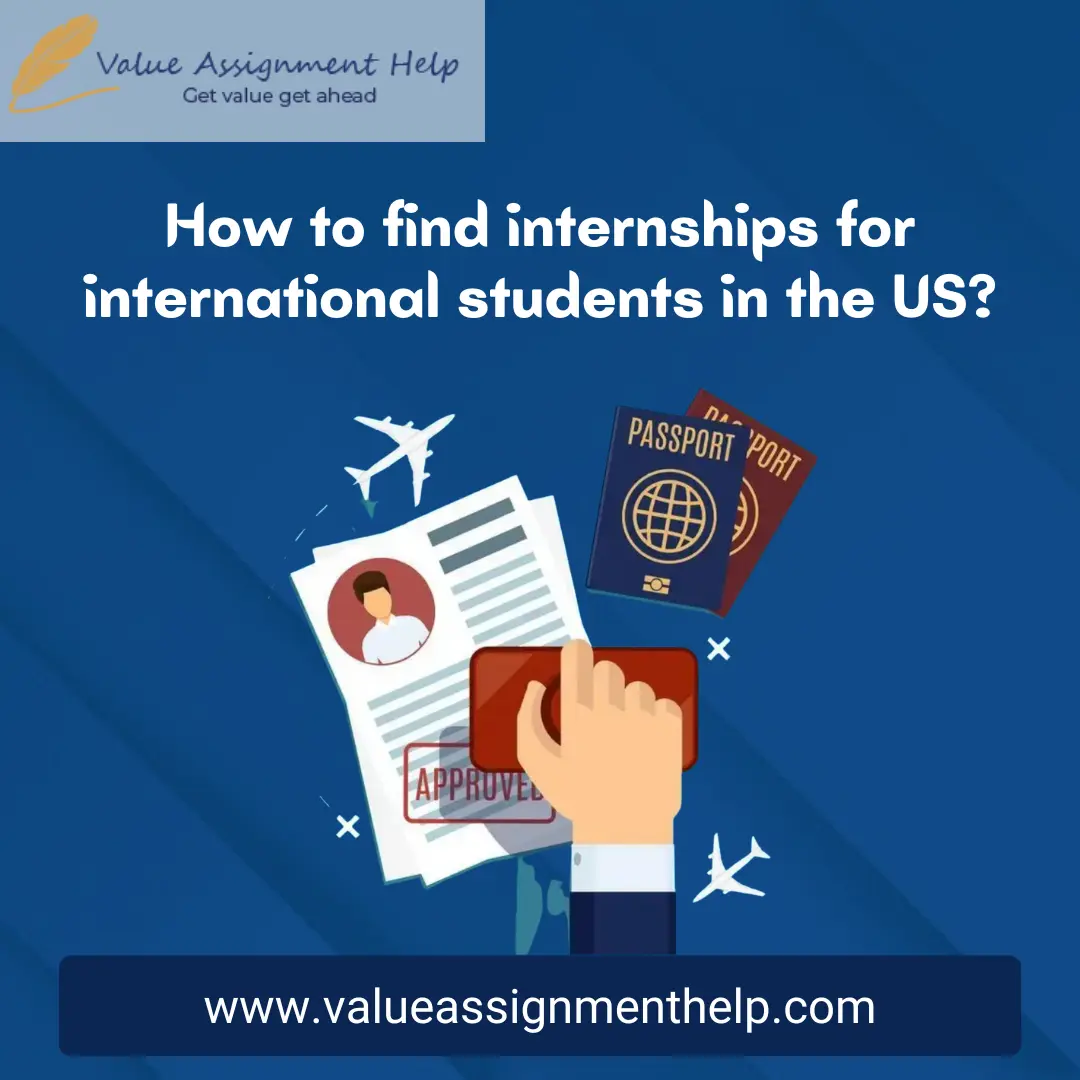 Universities in the United States of America offer a variety of internships to international students. These internships help the students to gain suitable work experience and train them for the real corporate world. In addition, having internship experience on a resume can help students secure job offers from well-known firms in the United States.
Overview of Internships in USA
Getting an international student internship in the USA, and thus starting "working" is nothing less than a roller coaster ride! Internship in USA is based entirely on your candidature strength and visa paperwork.
Apart from students studying in top universities in US, foreign university students can also apply for internships and training in USA. The whole process of finding internship programs in USA for international students may take a while, but it is definitely worth the wait!
There are several industries and fields that Indian students can pursue an internship in the USA, such as:
Finance
Media
Information technology
Fashion
Entrepreneurship
Top Paying Internships in USA
Fashion week internship
Students who are passionate about the fashion industry and want to work for major companies during Fashion Week are eligible for internships. Students can participate in this paid internship program and work in the United States for a period, a semester, or even an entire year. To be accepted into this paid internship program, applicants must have a strong command of English and a background in fashion.
Intern Business with USEH International
Students who are business enthusiasts can choose from a wide variety of internships offered by USEH International. Once USEH International approves its application, students can work in the United States in a variety of disciplines, such as finance, marketing, sales, or human resource management. The organization matches students with the ideal opportunities available based on their qualifications and academic history.
Apprentice in the Music Industry in Los Angeles
Los Angeles is the centre of the Hollywood musical, commonly known as La La Land. Los Angeles' music industry offers great summer internships for international students. It is a great opportunity for international students to utilize their vacations and earn handsomely by working with industry stalwarts. In addition, students can learn more about the music industry and enhance their CVs with great names.
Boston University: Washington DC Summer Internship Program
It is a 10-week internship program by Boston University that allows students to gain practical knowledge in the capital of America. This program offers internships in various fields, such as business, arts, science and media. In addition, students seeking leadership and public policy opportunities can participate in this internship program. This program is open to all US students and international students. So, it's a great opportunity to learn from other cultures and work with them.
List of cities offering an internship in USA
Los Angeles
We want to inform you that the City of Angels conjures up images of gridlocked traffic, Hollywood and vibrant neighbourhoods that have developed over the decades due to the increasing diversity and population of immigrants. Hollywood has been the source of most high-budget blockbusters throughout cinema history. Since Los Angeles is the second most populous city in the United States, it is a great destination for students from other countries, particularly in the entertainment industry and hospitality, culinary arts, business, and other fields.
Colombia
Undoubtedly, students from other nations who are initially interested in gaining work experience in the United States in law, politics or public administration need to look no further than the nation's capital. If you want to make the most of your time learning about American politics, then DC is unquestionably the place you should be. The fact that you will never lack museums, monuments, and buildings to learn about the nation's history is another advantage of working as an apprentice in the vicinity of the White House.
Chicago
If you're looking for a fractional population, spectacular architects, sparkling lakes, and more. This is the right place to go for an internship in that scenario. The international student here will surely have a comfortable atmosphere. Here they can work hard as they can enjoy various benefits by staying at this place. At this place, you will find a wide variety of firms that provide quality internships for the betterment of the students.
Tips for Applying for an Internship in USA
Let us now introduce you to some tips for applying for internship programs in USA for international students:
Apply as soon as possible: The entire US visa process can be time-consuming and require a lot of hustle in terms of documentation. It is therefore advisable to apply for the internship as soon as possible!
Look for authentic websites and organizations: For international students to start internships in USA, it is essential to look for only authentic websites and organizations. As an international student, you should go for companies familiar with the complete process of US visa.
Look for Paid Internships: While most internships in the USA are unpaid, you can get a paid internship in the USA for international students with a strong CV. A paid internship in the United States is highly recommended for international students, as it is secure.
Complete your visa application on time: Even after getting an internship in USA, it is essential to apply for your USA work visa on time. There have also been cases where applicants without proper work visas are sent back home from the airport.
Networking is key: Networking is one of the strongest possible ways to get an internship in the US. Therefore, keeping in touch with your classmates, professors and others while in the US is recommended!