How to plan your budget as an international student
Studying abroad is a constant evolution. Travelling the world, discovering new cultures and making a career in a foreign land are just some of the experiences you will encounter. The academic journey is not devoid of the hustle and bustle that keeps popping up owing to the challenging and competitive environment. Further regular online assignments, homework, foreign language and grading system make it more challenging for students who have just landed in a new culture.
While everything around you will be new, the cost chart might fly out of the window, and you might land up in a scoop if you miraculously don't plan your spending. Budgeting carefully is essential to get the most out of your international adventures. Keeping your finances on top, you will have a more pleasant and eye-opening experience.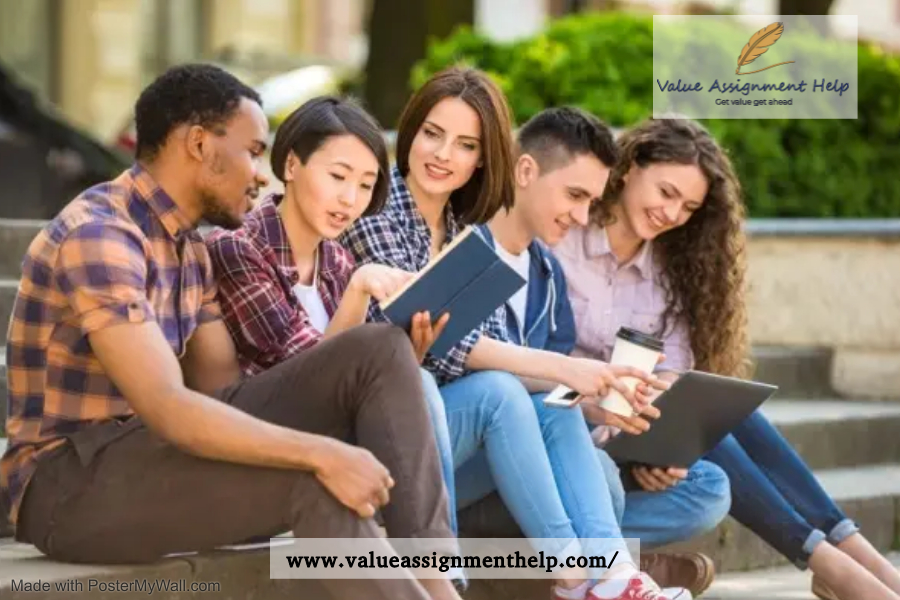 What is Student Budgeting?
Whether you are a student or belong to any community, budgeting is a continuous process of organising your finances to ensure short-term, mid-term and long-term financial stability without jeopardising your earning and spending ratio.
By keeping finances in order, students ensure they can pay and manage living expenses such as rent, food, bills, tuition and student loans. In addition, budgeting assures students that they are not spending more than they earn or living above their means.
Student budgeting tools
Before you start contemplating a lot of data, it pays to do some research. So first, check out the average cost of living in your dream study abroad program.
Once you have estimated the cost of living in your new home, you can input other expenses, such as tuition fees and rent, into the online student budget calculator. As a result, you can make a more accurate prediction.
However, you will be able to understand the actual value of studying abroad only after you arrive in your host country. Once you're settled, you can start tracking your expenses with a budget spreadsheet.
What to include in your student budget
Dividing your expenses into essential and non-essential costs is one of the simplest ways to organise your budget.
Essential costs are the goods or services you need to purchase. Therefore, you should prioritise these needs in your budget.
Non-essential costs are goods or services you enjoy but do not necessarily need.
Tips for budgeting as an international student?
Having a budget doesn't mean that your earnings are sorted, but it does mean that you will have a way to manage your surroundings. Simple tips will make you stay afloat even on a tight budget- thus, do your homework well and follow the below steps.
Know Your Numbers
Record your monthly expenses like rent, bills, food and subscriptions to get an idea of ​​your average monthly expenses.
Then, write down any money you regularly receive each month -- any parent's contributions, earnings and student loans. If your income varies monthly, divide it by the entire year, including income from seasonal or term-time jobs, to get the average income amount.
Then subtract your expenses from your average income. This gives you a starting point to understand how much you have left when you deduct all your required payments.
For international students, it is also essential to take into account currency exchange rates if you receive money from overseas regularly, as they can fluctuate.
Adjust your budget
If you're regularly spending more than you get, it's time to sit down with your list and find ways to cut your spending. Perhaps you have a monthly subscription that you can cancel, or you're able to share grocery shopping with your flatmates to save costs?
However, cutting things only goes so far. From housing, food and transportation to books and social activities, most expenses can be reduced but not zero. So, be honest about what you should be spending and where you can save. Then, you can set a monthly limit for each category and aim not to overspend.
Look for part-time work.
The best part about studying in Australia is that international students are allowed to work part-time during their studies. You are automatically granted permission to work when you receive your student visa. So, in addition to helping you fund your time abroad, working. At the same time, you study you the opportunity to practice your English language skills. You can also provide valuable industry experience if you are working in a field related to your course. Since international students are required to study full-time, there is a pay limit of 40 hours per fortnight, with unlimited hours allowed during semester breaks.
Look for Cheap Alternatives
One of the easiest ways to maintain a budget is to look for cheaper options. For example, if you are meeting with friends for lunch or dinner, you may find that some cafes and restaurants serve food at reduced prices or are 'special' for students. Major theatres also offer discounts, usually on a specified day each week, or cheap tickets if you sign up for their members' club. When shopping for clothing, look for cheap student deals (many stores offer discounts if you present your ID) and factory outlets, which can be found in most major cities. Consider your local market or discount supermarket when shopping for groceries.
Talk to consultants on campus.
Many institutions will have a financial services office on their campus, where you will find advisors whose role is to provide financial aid to students. They can help you plan a budget, provide information about your part-time work options, and give you some handy pointers for budgeting. It may also help to talk to the accommodation services team – they will be able to provide you with information about the full range of your accommodation options (and prices) to help you find something that suits your budget.