How to Write a Scholarship Essay
In today's world, paying for college has become a significant problem for many students. A generation ago, students were only concerned about attending the college they loved rather than budgeting. But, now, students are more concerned about budgeting and planning how to pay their student loans. A few options are available to help students pay for their college education: scholarships and grants. For this, you have to write a scholarship essay. This article will show you how to write a scholarship essay.
You may be aware of the fact that it is one thing to write an essay for school, but it is another thing to write an essay to help students pay for college. Financial stability should be on the line when it comes to scholarship applications.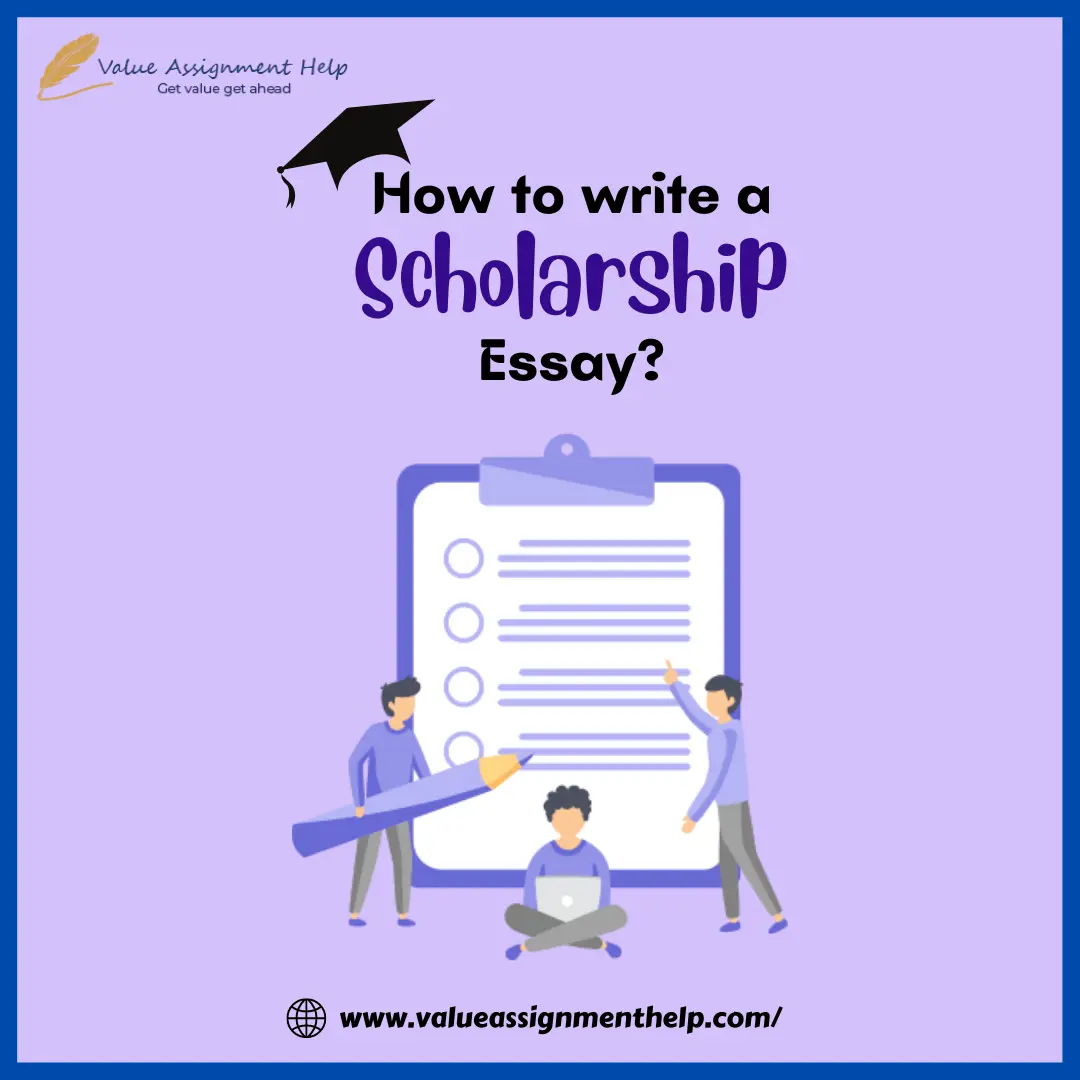 What is a Scholarship Essay?
A scholarship essay is a paper students submit with their scholarship applications. It is an essential part of your application. This job can either help you win or lose your opportunity to receive a grant. In addition, a well-written piece should make your application unique and give the committee a sense of who you are, what goals you pursue, and what makes you eligible to receive an award.
Scholarships often come from individual organizations that strive to support education. Therefore, application essays must often demonstrate the author's passion and beliefs that align with the organization's interests. Often people refer to scholarship essays as scholarship application forms.
How are scholarship essays different from college essays? These two types of work have one main thing in common - both should represent you and your opinion or belief. But, several unique features differentiate the two types:
Purpose: A college essay reflects your personality, while a scholarship essay often has to show that you share the beliefs and interests of the organization that provides the aid.
Length: Scholarship essays are typically less than 500 words. College essays can be extended (up to 650 words).
Prompt: Often, college essay prompts are much broader than scholarship essays. Also, many colleges let you choose a subject. At the same time, a scholarship organization may ask you to answer specific questions in your lesson (for example, "Why do you deserve this scholarship?" is a ubiquitous topic).
Types of Scholarships That Require Different Essays
Universities offer scholarships to international students to make education accessible and achievable for financially struggling students. There are three categories of scholarships offered by most institutions. They are:
Government Scholarships: These scholarships are given by the government to encourage students to study in their respective countries.
Non-Government Scholarships: These scholarships are provided by trusts, organizations and funds to the students to enhance their participation and expertise in a specific field.
Institutional Scholarships: These scholarships are awarded by universities and institutions to students studying in the said universities and institutions.
Steps to Write a Scholarship Essay
As you apply for a college, scholarship applications may require you to send in your grades, academic achievements, scores and future ambitions. Here you can win over the organization by giving scholarships.
Once you have found a scholarship you are interested in, it is essential to read all the instructions thoroughly to understand what is expected of you. Then, follow these steps to learn how to write a scholarship essay.
Brainstorm
The prompt will help you understand how you want to construct your essay. First, read the instructions to understand what is expected of you entirely.
Brainstorming is an awkward step in making sure you're trying to communicate what you're trying to communicate through your essay and convey it properly.
Outline
Creating an effective outline is one of the best ways to build and organize an essay. In addition, it is an essential tool to help you avoid structural mistakes and duplication.
Your outline should be a fundamental argument about why you deserve this scholarship and how your idea relates to the given indication. Once you have selected the outline, you can fill in more details.
Scholarship Essay Formatting
Additionally, the outline can help you format your scholarship essay properly. Here are some crucial guidelines for your scholarship essay format:
Your outline should have a logical sequence
Introduction ending with a thesis
The explanation that supports and corroborates your thesis
A conclusion that reiterates your argument and thesis
To write
Once you've brainstormed and outlined your article, you can officially begin writing the piece. Again, be brief, avoid gambling, and ensure your point of view is clear. Also, ensure you format your essay correctly and be correct for word or page count, if applicable.
Take a break
Taking a break is essential after you finish your first draft of writing. If you find it hard not to think about the essay, wait a day (or a few days) before returning to your writing.
Rewrite
Use your fresh mind to rewrite sections or include more or less context if necessary.
Additionally, watch out for grammatical errors like misspelt words, excessive or missing commas, etc. Finally, use it. If you see words that repeat, use a thesaurus to find acceptable words to replace the words with.
How to write a great scholarship essay
Every scholarship essay should be unique and provide something the reader has never seen before. Therefore, some tips and tricks for writing a scholarship-worthy essay can always be handy. Some of them are explained below:
Use a star structure
A winning scholarship essay should have all the elements that emphasize who you are, what you can do and what change you can make with your actions. A star structure helps you complete your essay by dividing it into four paragraphs, which form a powerful essay. This is the meaning of the star:
'S' - Situation - The position provides the context, place and time of an event in your life that the essay hints at. It helps to give your essay a personal touch and inspires authenticity.
'T' - Task - The task shows the issue you were facing, the role you contributed, and the goal you pursued. It shows your readiness to face situations when problems arise.
'A' - Action - The action paragraph describes the steps you took to resolve the issue and meet the goal. In addition, this paragraph shows your methodology and how you deal with problems.
'R' - Result - The 'result' paragraph is a paragraph of self-reflection. You need to explain what you learned after facing the situation, how your actions affected the results and how you grew as a person after going through such a situation.
Stick to the topic
Study and research the assigned topic to become acquainted with it. Then, outline how you will approach the topic and stick to it. The scholarship essay should flow smoothly to keep the reader's interest. Finally, relate the topic to yourself and your story to make a lasting and unique impression on the scholarship committee.
Research, Study, and Brainstorm
Writing anything, be it a blog, article or essay, close to the deadline will result in a piece that will not be good enough for selection. After receiving your hint:
Research the sign thoroughly.
Study the topic.
Brainstorm what you will deliver in the scholarship essay.
If the essay prompt is focused on you, decide which of your stories relates most powerfully to the topic. Then, pick strong points and spin the essay around them to create a masterpiece.