How to Write a Topic Sentence
Wouldn't it be difficult for you to walk on an unknown path without any direction? Likewise, your professors may need a topic sentence to follow your writing. A topic sentence tells the reader about the context of your paper. Topic sentences can also be used as headlines in newspapers and movie previews. In addition, your essay can have multiple paragraphs. The topic sentence tells the reader what to expect in the next paragraph. Thus, every student needs to know 'How to write topic sentences?'
You can write the topic sentences yourself if you know the right tips. You can also use the topic sentence generator in case of tight deadlines. Before diving directly into the topic, let's understand what a topic sentence is and why it is essential.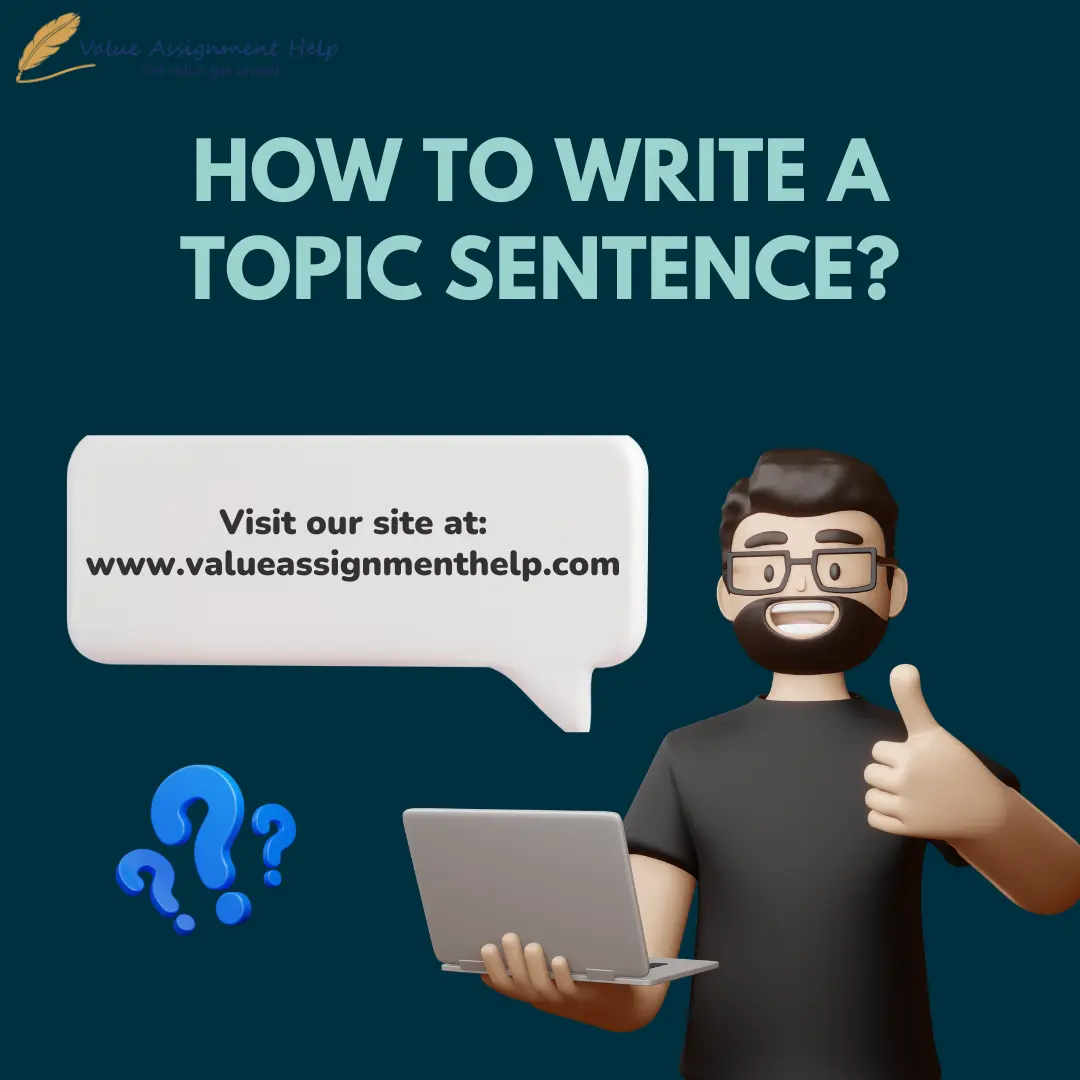 What is a topic sentence?
A topic sentence is a sentence that introduces a paragraph by introducing a topic that will be the focus of that paragraph.
Paragraphs should follow the same format as papers. Just as the thesis statement gives the paper's main idea at the essay level, the topic sentence gives the main idea at the paragraph level. The rest of the paragraph then supports that theme.
Topic sentence needed:
Be specific and focus on more than just your thesis statement.
Appear in or near the first sentence of the paragraph.
Then, introduce the topic of the paragraph.
How to write a topic sentence?
Now, the purpose of the topic sentence is clear. You might think, "I've been using subject sentences in my writing and didn't know it." So, the next step is to hone that skill. Here are three checks for making the best topic sentences:
1. Add a Hook
Hook sentences are highly effective. It could be a quote or a fact, but it inspires you to read further. Choose a suitable hook. Remember, only some paragraphs can start with a hook. Just add it to the introductory paragraph for effect.
2. Find a Middle Ground
Everyone hates spoilers. The first sentence that bears all this out is a spoiler per se. Avoid this. Plus, only a little information paves the way for distaste. So, find a middle ground or a kind of lukewarm topic sentence that grabs the reader but keeps them guessing.
3. Be clear and concise
Finally, your topic sentence should be clear and concise. For example, instead of writing, "A black dog bit the man because the dog was in a deep sleep, " "The dog bit the man, but why?" Wouldn't you like to know why? This is precisely what a topic sentence should do for the reader to continue reading.
What should you remember while writing topic sentences for an English essay?
An essay is typically divided into three to five paragraphs that properly detail your main idea. As discussed above, the key points are to write a good topic sentence for each paragraph. Let us briefly examine the relationship between a topic sentence and an essay and see how you can write an effective sentence.
Begin by writing an essay outline:
Each paragraph of your essay has a main idea or goal that you are trying to convey to your readers.
Your topic sentence will identify this main idea.
However, to write a good topic sentence for your essay, you must clearly understand ​​what your topic sentence will be about.
An outline can help you do this.
An outline isn't meant to go into too much detail, but having a general idea of ​​the subtopics you want to discuss would be a good start.
Looking at samples can help:
Only some people are skilled at writing topic sentences. Thus, if you are new to this, looking at examples always helps. Our experts can equip you with various examples for this and even teach you the difference between writing a research paper and an essay.
"Raising funding for public roads in Jackson County is set to improve the quality of life for residents."
Next, you can use the rest of the paragraph to correlate the idea of ​​public roads to residents' happiness.
However, sentences like "Increased funding in Jackson County has reduced traffic jams by 20%."
Although this is an interesting fact, it needs to be narrower to consider in detail.
Thus, you must ensure that your topic sentence can guide the entire paragraph.
Make a connection between the topic sentence and the thesis statement:
Your thesis statement presents your essay's main goal, idea, or argument.
It may be analytical or try to persuade the reader about a particular topic.
Thus, thinking of your topic sentences, such as mini-thesis statements, for each paragraph can be helpful.
However, a topic sentence can present an argument other than a thesis statement.
You have the freedom to use your subject sentence as a preview of what is to come.
Keep it short and sweet:
Your topic sentence needs to state your intentions without forcing the reader. Our essay help online can help you do this.
Keeping your topic sentence short and sweet will clarify your intentions without putting pressure on your readers.
Think of your topic sentence as the middle ground.
It should be more specific than your thesis but present only some information in your paragraph in one go.
Keeping it short will also help with the flow of your paragraph.
Writing Topic Sentences Can Be Fun When You Get It Right
Writing a complete topic sentence, however complicated it may seem, can be easy. But, as we have shown, there is no specific formula for constructing a winning topic sentence. So, you need to be creative and practice till you get it. Choose any example from the list of topic sentences above and use it to develop your essay writing skills.
If you still need help crafting great topic sentences, consider working with professional writers.