Indian entrepreneurs using the golden visa to move base to Dubai
The United Arab Emirates is set to attract the most significant number of millionaires this year, surpassing big countries like Australia, Singapore, Israel, Switzerland, the USA, Canada, New Zealand, UK and others. The latest Henley Global Citizens Report estimated that 4,000 millionaires would immigrate to the UAE in 2022. The ten countries that have predicted the highest net outflow of HNWI are Russia, China, India, Hong Kong, Ukraine, Brazil, the UK, Mexico, Saudi Arabia and Indonesia.
The report predicts that at least 8,000 super-rich Indians will move out of India this year, and their top two favourite destinations are Dubai and Singapore. India does not allow a dual passport system, and most HNWIs are looking for residence permits or multiple entries and long-term visas rather than full citizenship.
At a time when India has emerged as the world's third-largest startup ecosystem after the US and China, several of India's tech entrepreneurs have been emigrating to the UAE using the country's golden visa programme, drawn by the ease of setting up a business, complete waiver on personal income tax, and a friendlier policy environment.
Indians make up more than 30% of Dubai's startup community, and the city wants to attract even more Indian tech talent. As a result, it is offering 100,000 "golden visas" that allow entrepreneurs and technology investors to stay in the country for up to ten years, which is longer than regular visas, and it has even established a national small-business programme to assist startups in finding funding, partnering with established companies, and marketing their products internationally.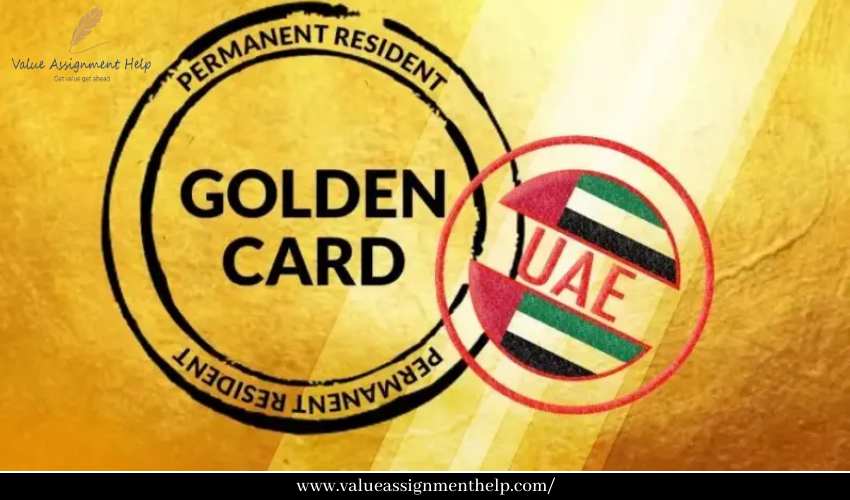 Not just Dubai, even Abu Dhabi is keen on housing more Indian startups.
Besides Dubai, the Emirate of Abu Dhabi is keen to house more Indian startups in its 'Hub 71' ecosystem. Hub71 is designed to be an ecosystem that helps startups across all sectors with all their needs, from getting them access to venture funding to finding the right talent. Over the past year, the platform has attracted and supported startups at various stages of growth from sectors such as FinTech, Artificial Intelligence, Software Development and HealthTech from several countries, including India. Used car-focused Cars24 was the first Indian company to go into space. Three other startups with Indian founders include Arqb, Hafla and Funder AI.
What is the UAE's Golden visa?
UAE's 'Golden Visa' is a long-term residency visa that enables foreign talent to live and work or study in the UAE while enjoying unique benefits, which include:
One entry visa for six months with multiple entries to proceed with the issuance of residency
A long-term, renewable tenancy visa valid for ten years.
A self-sponsored visa, as there is no need for an employment sponsor.
Ability to stay outside the UAE longer than the usual six-month restriction to keep your residence visa valid.
Sponsoring members of your family, including spouse and children, regardless of age.
Sponsor an unlimited number of domestic helpers.
Allows family members to remain in the UAE until the end of their permit period if the primary holder of the Golden Visa dies.
Golden Visa Requirements
Residency by investment is a method many countries typically use to attract foreign investment in property or by creating a business that employs a minimum number of local people.
Through investment-by-residence schemes, foreigners can obtain permanent residency in the country they are investing in, bring their spouse and children to live with them, study there, and work.
The Golden Visa eligibility requirements are:
You must personally own the funds to invest them.
Maintain the investment for at least the minimum required time.
Be able to prove that you have acquired the money legally.
Have a transparent criminal background.
You should have enough financial resources to support yourself and any family members that come with you - even if you don't intend to live there.
Naturally, there will be additional specific requirements depending on which Golden Visa you apply for.
Why are entrepreneurs moving to Dubai?
The UAE has transformed many sectors of the economy into the ultimate destination for investment and global trade. As a result, there are many reasons for potential entrepreneurs and companies to conduct their business in the UAE – whether in hospitality, tourism, logistics or financial services.
Although many companies follow the wisdom and focus mainly on the UK, the benefits of doing business in Dubai and abroad are increasingly visible to businesses. Here are the top reasons why are entrepreneurs moving to Dubai:-
Strategic location advantage
Dubai is geographically located between Europe, Africa and Asia, making it an ideal destination for the company's expansionists. Whether tourism, events, or logistics are your business, you will be closer to Dubai on other continents where you can place your Dubai business. In addition, Dubai, one of the largest airports in the world, is used to transport goods from every corner of the world. Thus Dubai has access to Africa, Asia, Europe and more than 2.5 trillion consumer markets.
A safe place to live
When choosing a place to set up a business, you must feel safe and secure in your environment. Glad to know that Dubai is considered one of the safest places in the world. Major crimes such as kidnapping, murder and physical assault, 0.5 to 1, for every million residents, with the world's lowest crime index. Compared with the general global average of six to eight for every 100,000, Dubai is one of the safest places to do business.
World-class infrastructure
You will have no problem finding a place in Dubai if you consider developing your firm and launching it abroad. Hundreds of offices, retail stores, warehouses and production units are ready to be relocated to the city. In addition, new and high-standard industrial, residential and commercial establishments have overgrown over the past few decades.
In addition, a new airport and a convenient public transport system are being built. As a result, the infrastructure of the United Arab Emirates is considered one of the greatest in the world. Therefore, if you are ready to start your overseas business, you must ensure that you have a budget to support your premises.
Long term visa
This means you can work and live in Dubai for many years, with the new long-term visa law being issued for internationals. As a result, foreign business owners can quickly and conveniently obtain long-term visas. With this visa regime, Dubai is the most accessible commercial hub for international citizens to start businesses and settle in a prosperous city if they plan to live in Dubai.
What are the benefits of getting a golden visa in the UAE?
Ten years of renewable residency visa.
No sponsor or employer is required.
The limitation period of stay outside the UAE does not apply to visa holders; the visa is not cancelled if the holder stays out of the country for more than six months.
A Residence visa is granted to family members of visa holders, including spouses and children, without age limit.
There is no maximum limit for domestic workers applying for a visa/work permit.