Indian Students face enrollment lockdown in Australia
In a surprising turn of events, Indian students seeking education in Australia face an enrollment lockdown. Several renowned Australian universities have imposed restrictions on the admission of Indian students in the past. And now, two more universities have joined the list, igniting discussion about the ban's rationale. This article examines the ban's justifications and its effects on Indian students.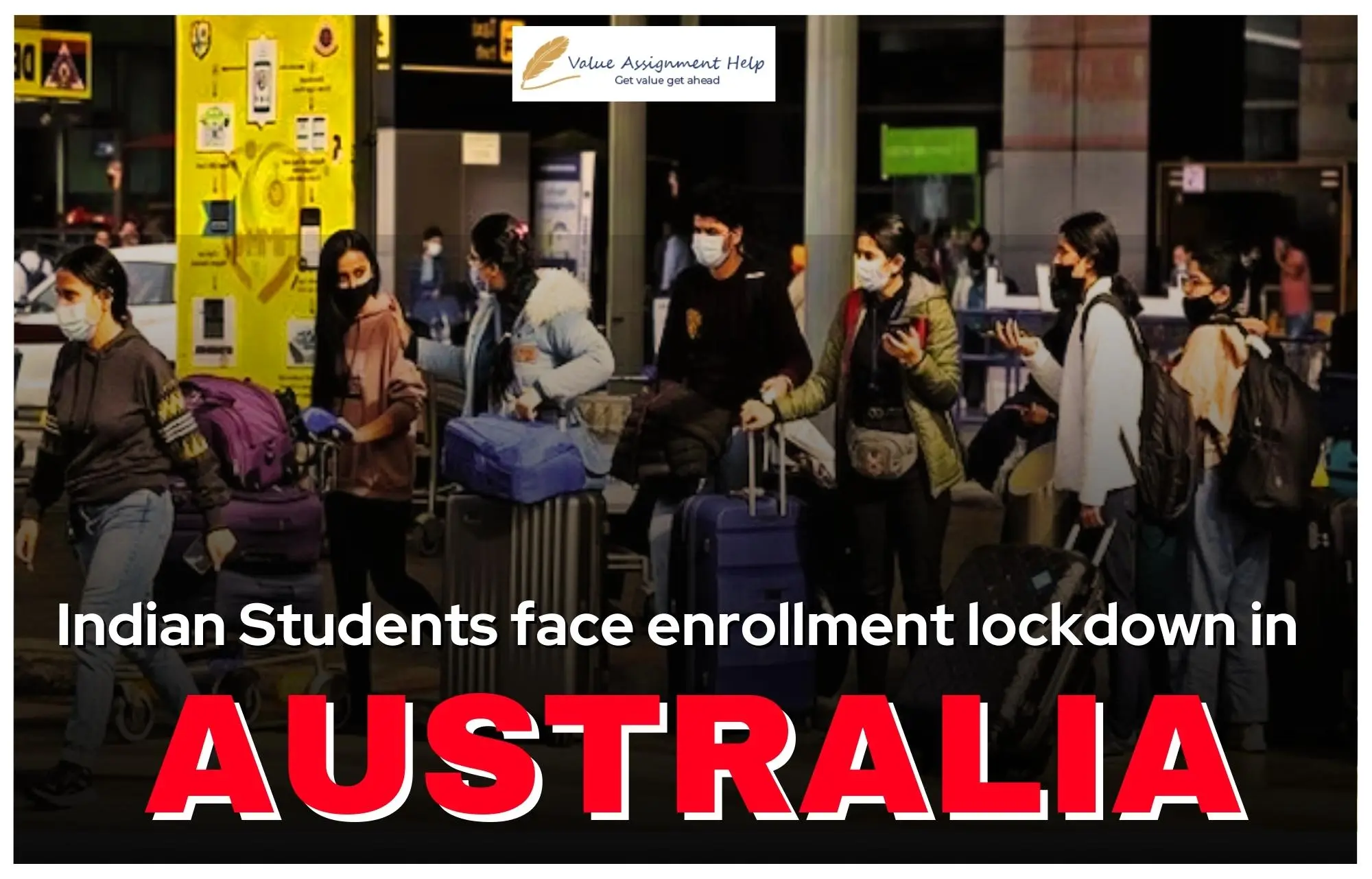 The details of the enrollment lockdown:
As The Sydney Morning Herald reported, several Australian universities, including Victoria University, Edith Cowan University, Torrens University, and Southern Cross University, have banned the admission of Indian students. Federation University in Victoria and Western Sydney University in New South Wales have followed suit. The ban primarily affects students from Punjab, Haryana, Gujarat, Uttarakhand, Uttar Pradesh, and the Union Territory of Jammu and Kashmir.
"Get an A+ on your case study assignment with our expert assistance"
The reasons for the ban:
The rise in the number of fraudulent applications from some states:
The decision is based on a report by the Department of Home Affairs, which reveals that one in every four applications from India is deemed fraudulent or sub-standard. Consequently, universities have tightened their admission requirements, resulting in a decline in the number of Indian students being accepted.
The decline in the international University rankings:
Australian universities' ban on Indian students negatively affects their rankings and reputation. The decline in reputation has resulted in lower rankings in international university rankings. To mitigate this, universities have become more selective in admissions. The bans aim to prevent further damage to reputation and maintain high-quality education.
Wastage of resources:
Similar to what was noticed in Canada, there have been cases of students who have been granted visas based on fraudulent information only to drop out of their courses shortly after arriving in Australia. This has resulted in a significant waste of resources for universities, which have invested time and money in these students.
But the major question here is- why Indian students are submitting fraudulent applications in the first place.
The reason for the increase in fraudulent applications:
There are several possible reasons why Indian students may be more likely to submit fraudulent applications.
One possible explanation is that India has a cultural expectation that students should achieve high grades and attend prestigious universities. This pressure to succeed may lead some students to submit fraudulent applications to gain admission to top universities.
Another possible explanation is that there is a lack of awareness among Indian students about the consequences of submitting fraudulent applications. Many students may not realize that submitting a fraudulent application is a serious offence that could result in legal action and deportation.
The third and most prevalent reason is fraudulent study Visa consultants nationwide. Thousands of study visa consultants mushroomed nationwide, which lured innocent parents and students into committing fraud. One such incident has come to light recently in Canada, where over 700 students have been deported after their visa applications were found fraudulent. However, the actions of a few individuals who seek to abuse the system can have serious consequences for everyone.
Whatever the reason, it is clear that something needs to be done to address this issue. Australian universities must find a way to ensure that only genuine students are accepted into their programs without unfairly discriminating against Indian students. This may involve working closely with Indian educational institutions to raise awareness about the consequences of submitting fraudulent applications or implementing more targeted admission criteria that consider the unique challenges faced by Indian students.
The impacts of the ban on migration numbers:
Although the ban is majorly put on eight states and UTs of the country, most student applications were received from these areas only. This will directly hamper the migration of students from India to Australia.
As per the data released by the Government of India Ministry of Education, the most students going abroad in 2022 are recorded from Andhra Pradesh and Punjab (12% each), followed by Mahashastra (11%), Gujarat (8%), and Tamil Nadu (7%). Among these, universities are denying applications from Punjab and Gujarat, which are among the top when it comes to sending students abroad.
Additionally, in the data presented by the Ministry of external affairs of the Government of India, Australia is among the 4th most popular destination for Indians going abroad, with more than 100009 students studying in Australia in 2022 alone. The ban will greatly impact these numbers.
The impact of the ban on Indian students
The ban on Indian students from certain states will significantly impact the Indian student population, the second-largest group studying in Australia after Chinese students. Genuine students seeking quality education will be affected due to the actions of a few. The ban may discourage Indian students from applying to Australian universities and could strain the relationship between Australia and India, affecting economic and cultural exchange.
Conclusion:
In conclusion, while banning Indian students from certain states is undoubtedly a controversial decision, it is one that the Australian government feels is necessary to protect the integrity of the education system. While this decision is likely to impact Indian students and the Australian economy significantly, it is hoped that it will be the first step in a broader initiative to address the issue of fraudulent visa applications and restore the reputation of the Australian education system.
"Struggling with your Thesis? Let us take the burden off your shoulders"