Quebec Ends Access to PGWP for International Students
Quebec to End Access to PGWP for International Students at Private Colleges
Are you a prospective or current student studying in Quebec? The federal government of Canada has announced that international students studying in non-subsidized private institutions in Quebec will no longer be eligible for a post-graduation work permit (PGWP) from September 1, 2023.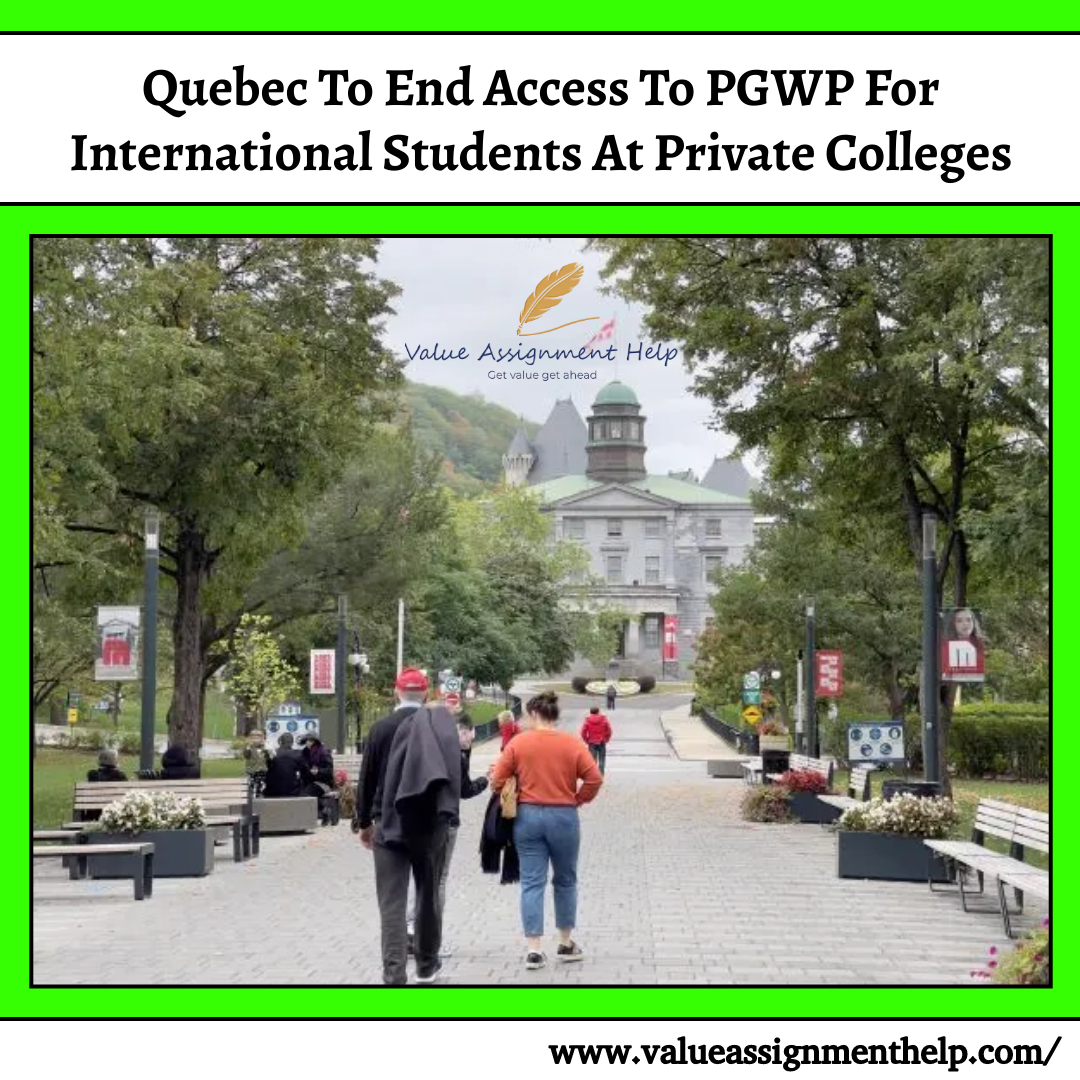 This comes after the government of Quebec – in an agreement with the provincial government in Ottawa – proposed that only graduates from public and subsidised private institutions in Quebec would be eligible for a post-graduation work permit.
"Canada recognises the enormous social, cultural, and economic benefits that international students bring to this country," said Sean Fraser, Minister of Immigration, Refugees, and Citizenship in Canada.
"Quebec requests post-graduation work permit eligibility, as well as changes that will enhance programme integrity, bring Quebec's private institutions in line with other provinces, and our well beings as a destination of choice for international students."
About the PGWP
PGWP is an open work permit that allows international student graduates to work for any Canadian employer. It can be used as a stepping stone to permanent residence. Studies have shown that immigrants who have Canadian experience before immigrating to Canada perform better in the labour market than those who immigrate directly to Canada from their origin.
To be eligible for the PGWP, international student graduates must study full-time for at least eight months at a designated educational institution (DLI). In addition, the study program must have a degree, diploma or certificate.
During the pandemic, when students were forced to work from home, Canada implemented policies that allowed international students to study online. As a result, international students can count online studies completed between March 2020 to August 31, 2022, for their PGWP eligibility.
Study at Private Quebec Colleges
Over the years, investigations by the Quebec Ministry of Higher Education and some journalists have found that some private institutions engaged in unethical recruitment, negatively affecting the PGWP process in Quebec.
While international students from other provinces who have enrolled in a private study program do not have access to the PGWP process, an Open Work Permit entitles international students to work in Canada for up to three years. After this significant decision, Quebec's private academies will be linked with the rest of Canada.
The post-graduation work permit is explained.
A post-graduation work permit is an open work permit that enables international graduates to work for any Canadian employer without a job proposal.
Upon completing their studies, students can work for up to three years (depending on their Canadian program) before becoming eligible to apply for Canadian permanent residency.
Obtaining a post-graduation work permit under non-subsidized private educational institutions in Quebec has been an important selling point for international students.
Since 2018, these institutions have attracted a large number of international students.
From 2016 to 2018, approximately 4,900 international students obtained study permits, while the estimated number of international students increased to 11,500 from 2019 to 2021.
The announcement of post-graduation work permits has caused concern among private universities.
Several private colleges immediately condemned the decision.
The National Association of Career Colleges issued a statement saying it was disappointed with the decision, arguing that such colleges play an essential role throughout the province and country.
Michael McAlliste, director-general of Herzing College, said his institution is among those punished for problems at select colleges.
"We haven't done anything wrong and are being punished," he said, adding that he prefers to work with the provincial government to develop a plan to address the province's labour shortage and recruit more French-speaking international students.