Report on changing trends of job market and rehiring options
In the wind of major financial institutions warning industries to keep a check on their finances, companies are preparing themselves for the forthcoming recession. A significant chunk of a company's cost is chopped down by letting go of salaried employees, which major business firms are busy doing these days. As a result, former employees are left stranded and finding a job in a recessive market is challenging. In addition, the unemployment rate for the last two months in the US alone has risen by 0.2%, resting at 3.8%. Let us go through the article to map out the underlying causes of changing market trends and what alternate opportunities are available for former employees.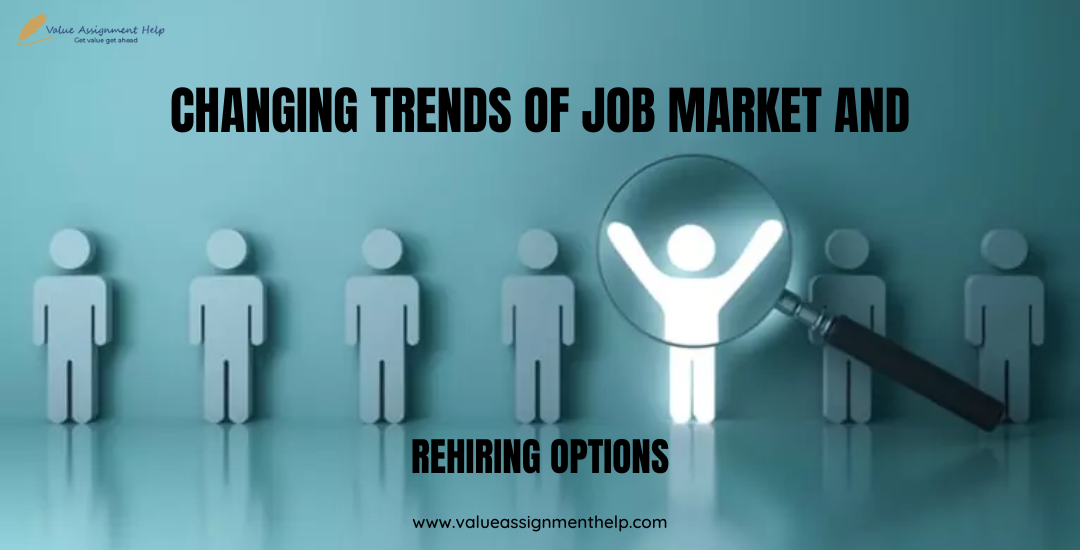 Which companies have slashed their workforce?
The laying-off trend came to light during the pandemic but continues to haunt employees in the light of the upcoming recession. The trend has been peculiarly dominant this November. Since the beginning of November Meta and amazon have laid off 12,000 and 10,000 people, respectively., Major companies such as "Stripe", "Intercom", "Apple" and "Netflix" have also announced significant workforce reductions. Another America-based Fintech company, Robinhood in April this year, let go of 9% of its staff, followed by the second level of shunting with the firing of 23% of the total workforce. This came after the company's increasing financial losses.
In other news, per the report published in Silicon Valley Business Journal, Cisco also plans to join the trend by axing off 5% of the total workforce of 83000 employees worldwide. Twitter sacking 50% of its staff and many people quitting their job after is followed by Twitter owner Elon Musk's plan to revamp the digital platform. The company has also fired all the employees that criticized Musk over its new policies.
In summary, big firms have recently eliminated a significant chunk of their workforce. So, Let us dig deeper into the root causes of the changing market trends and how it impacts employees and their jobs.
Underlying Reason for downsizing:
Cost-cutting is the most prominent Reason for recent layoffs. However, pinning the blame of the changing market trends on cost-cutting without looking at a broader perspective would be wrong. So, let us look into the changing job market dynamics and how it is connected to shrinking jobs.
The news of the recession has splurged the global economy, and every public and private business will be impacted. Still, the forthcoming recession is undoubtedly impacting the job market the most. Moreover, following the spillover from the Russia-Ukraine war, the recession is expected to impact significant industries first. Later, the impact would be prevalent in ordinary people and small-scale businesses.
The us market is currently facing the "highest-ever" inflation and is following the trajectory of an "inverted yield curve", unlike other countries such as Australia. An inverted yield curve means short-term government bonds provide more returns than long-term bonds. This indicates a future recession in the market; however, the Australian Bonds market has faith in the RBA (reserve bank of Australia) and has not yet followed the trajectory of the inverted yield curve. Therefore, as per Warren Hogan, founder and managing director of EQ Times, Australia is expecting more of a "Technical Recession".
With tech giants such as Meta and Amazon laying-off significant chunks of their employees and "Crisil" (Credit Rating Information Services of India Limited) revising Indian GDP growth forecast reduction from 7.3% to just 7% for FY 23', the new year indeed holds hidden recession card. CRISIL, earlier this year in June, predicted the GDP growth forecast dip to 7.3% from 7.8%.
In addition, in late September, World Bank also slashed its estimated growth rate of the Indian economy to 6.5% from 7.5hwas cited earlier. RBI also estimated a dip in growth, stating a GDP growth forecast of 7%. World bank warned people that growth in the domestic market would be less and industries would be impacted drastically in FY 23', and the following year, the impacts of slow economic growth will be evident in the tax policies and inflation shifting the burden to commoners. The estimates clearly show signs of an upcoming recession.
Impact of downsizing on employees:
Although companies face the risk of shattering brand image in the market, employees have been affected adversely in the face of global recession and hiring freeze industries-wide. Unemployment rates have risen to 3.7% per the US Department of labour. Although few companies offer severances to former employees to maintain good relations with them, not all organizations are generous enough. With many people stranded in foreign nations, worldwide layoffs have indturbed people financially and mentally. Reports of increasing stress and anxiety among employees are among the many adverse effects of downsizing. Following are the findings of a survey conducted by "Blind",- an online platform anonymously registers and gathers employees' opinions.
As per the survey, employees strongly believed that careful evaluation in the past year could have avoided the need to undertake such drastic steps.
Second innings for employees:
One man's loss is another man's gain. Despite global layoffs, the demand for skilled labour is ever-increasing. Advancement in technology poses the dire need for skilled man forces who could tackle challenging issues. Many other companies see this as the perfect opportunity to hire the best talents in the market.
One such primary industry is Tata-owned "Jaguar Land Rover", which plans to become an "electric-first" company by 2025. Harnessing the best out of the situation, Tata recently stated that Jaguar would be rehiring laid-off employees via a dedicated job portal. As a result, around 800 vacancies in electric cars, such as machine learning, data science and electrical engineering, would be open across India, Britain, USA, Hungary and China. This is a win-win situation for both employees as well as TATA Motors.
Indian microblogging app "Koo" also sees this as an opportunity. Co-founder of Koo, Mayank Bidawatka, on 18th November, tweeted to hire deserving employees that Twitter earlier sacked off.
Atlassian, an Australian software company, also plans to hire laid-off employees by saying that talents as such enters the market once every decade and should harness the benefits of ongoing market trends.
Furthermore, an online platform for Startups, Uniborn, urges shunted employees an opportunity to start their businesses. The business helps qualified startup businesses to raise funding from different investors.
In the face of growing unemployment rates, "L&T" (Larsen & Turbo) also hires 3000 graduate and postgraduate trainees across India, increasing its hiring rate nearly threefold from 1067 last year. Such companies have bespoke hope for unemployed youth. The company's Executive Vice President & Head of Corporate Human Resources, C Jayakumar, stated that the business is expanding rapidly, which poses the need for a fresh perspective and a continuous stream of new talent. Come is an Indian-based company that operates in more than 50 countries worldwide.
Conclusion:
The bottom line is Recessions are temporary. But, the demand for skilled and informed employees is not going down soon. Former employees can take this time to reflect on polishing their professional and personal skills to land an alternate job or, even better, with acquired knowledge, could turn to establish their businesses.