Taken from Asia, taken back by Asia
Chess is a game that has been played for centuries. The game has been dominated by players from Europe and the United States for much of its history. However, in recent years, players from Asia have been making their mark on the world chess stage, winning major championships and cementing their place among the game's elite.
And the global chess championship is the highest title for any chess player. Therefore, the title is a matter of honor for the winner and the entire country.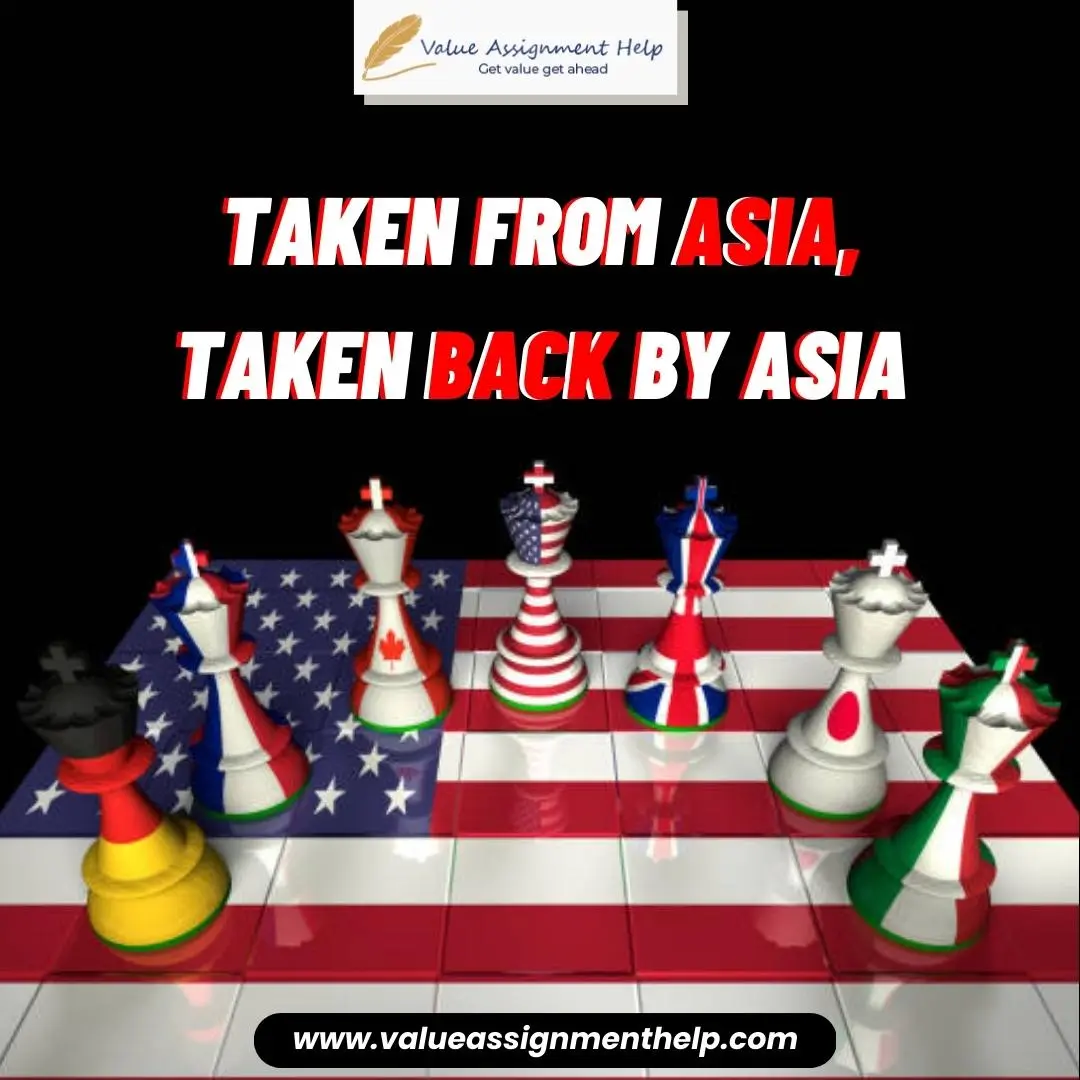 Yesterday, the grand slam title was won by China's Ding Liren. Any Asian has won the title by more than a decade. Before Ding, Norway's Magnus Carlsen took the title of world champion from India's Vishvanath Anand, who managed to defend his world champion status for seven straight years.
And with yesterday's win, the world chess champion title is back in Asia.
In this article, we will look at these three Asian glories at World Chess Championships, examining the achievements of Ding Liren, Viswanathan Anand, and Tigran Petrosian to explore their success means for the future of chess in Asia and beyond.
"Are you overwhelmed with assignments and struggling to meet your deadlines? Look no further than Assignment Help Australia!"
Ding Liren- The grandmaster:
Ding Liren becomes the global chess champion this Sunday. Ding bagged the title from Norway's Magnus Carlsen, the world champion for the past decade.
The 30-year-old grandmaster won the grand finale against Russia's Ian Nepomniachtchi to become the global chess champion. Besides being the highest-rated chess player, Ding is among the only three Asians to bag the golden world champion title.
Ding Liren is a Chinese chess grandmaster who is widely considered to be one of the strongest chess players in the world. He was born on October 24, 1992, in Wenzhou, Zhejiang, China. Ding learned to play chess at the age of six and quickly rose through the ranks of Chinese chess. He became an International Master at 14 and a Grandmaster at 16.
Ding has had a successful career in chess, winning numerous major tournaments and earning a reputation as a formidable opponent. In 2015, he won the Chinese Chess Championship for the fourth time, becoming the youngest player to do so. He has also represented China in every Chess Olympiad since 2010, helping the team win gold in 2014 and 2018.
In 2017, Ding won the FIDE Chess World Cup, a gruelling knockout tournament featuring many of the world's top players. His victory earned him a spot in the Candidates Tournament, where he narrowly missed out on becoming the challenger for the World Chess Championship.
Ding is known for his solid, positional style of play and his ability to defend tenaciously under challenging positions. His mastery of the endgame has earned him the nickname "the Endgame Magician." He is also known for his calm demeanour and ability to handle pressure in high-stakes situations.
Ding's achievements have earned him numerous awards and accolades. He has been ranked as high as number three in the world by FIDE, the World Chess Federation, and was awarded the title "Grandmaster of the Year" by the Chinese Chess Association in 2011.
In addition to his chess career, Ding is also a talented musician, playing the piano and accordion in his spare time. His passion for music and his love of chess has made him a true ambassador for the game and a source of pride for China.
Vishvanath Anand:
Viswanathan Anand is more than just a legendary Indian chess player and former World Chess Champion; he is a force to be reckoned with on the chessboard.
Born on December 11, 1969, in Chennai (formerly known as Madras), India, Anand's talent for the game was apparent at a young age. By the time he was six years old, he was already learning to play chess and quickly rose through the ranks in Indian chess.
His passion for the game led him to become an International Master at 15 and a Grandmaster at 18, setting the stage for a trailblazing career that would leave an indelible mark on the chess world.
Throughout his illustrious career, Anand has won numerous major chess tournaments, including the coveted Chess Oscar, an award given to the best chess player of the year, an incredible six times. He has also represented India in every Chess Olympiad since 1984, showcasing his remarkable consistency and dedication to the game.
However, Anand's most impressive achievement was winning the FIDE World Chess Championship in 2000, becoming the first Indian to do so. He successfully defended his title in 2007, 2008, and 2010, and he held the title until 2013. Anand's game mastery is highlighted by his ability to play in various styles, showcasing his sharp tactical skills and strategic prowess.
Beyond his remarkable accomplishments on the chessboard, Anand has also been an ambassador for chess in India, inspiring a new generation of young chess players.
His contributions to the sport have not gone unnoticed. He has received numerous awards and honours, including the Padma Vibhushan, India's second-highest civilian award, and the Rajiv Gandhi Khel Ratna, India's highest sporting honour.
With his incredible talent, unwavering passion, and dedication to the game, Viswanathan Anand has undoubtedly secured his place in chess history as one of the greatest players ever.
Tigran Petrosian:
Nicknamed 'Iron Tigran', Tigran Petrosian was a chess grandmaster and former World Chess Champion from Armenia. He was born on June 17, 1929, in Tiflis (now Tbilisi), Georgia. Petrosian's chess career began when he was 12 years old, and he quickly gained a reputation as a formidable player. He won the Armenian Championship in 1945 and became a candidate master in 1947.
Petrosian's rise to prominence continued as he became an International Master in 1950 and a Grandmaster in 1952. He competed in the Candidates Tournament multiple times, finishing second in 1956 and 1959 before finally winning the tournament in 1962, earning him the right to challenge for the World Chess Championship.
Petrosian's World Chess Championship against Mikhail Botvinnik in 1963 was a gruelling affair lasting 24 games. However, Petrosian emerged victorious, becoming the ninth World Chess Champion in history. He successfully defended his title in 1966 against Boris Spassky and held the title until 1969, when he lost to Spassky in a rematch.
Petrosian was known for his defensive style of play and his ability to frustrate his opponents with his strategic approach. His mastery of the endgame and keen positional sense made him a difficult opponent for even the most skilled players.
Throughout his career, Petrosian won many major chess tournaments, including the Soviet Chess Championship five times and the Candidates Tournament three times. His achievements earned him the title of International Grandmaster of Chess in 1959 and the prestigious Chess Oscar in 1965.
Petrosian's contributions to the world of chess cannot be overstated. And to honour his significant contribution on his 25th anniversary, the Armenian government printed his face on the central bank issued currency in 2019.
He was a true master of the game, and his unique style of play has influenced countless players since his time. His legacy lives on as a true icon of chess history.
Conclusion:s
Chess as a game emerged in India. During its initial days, chess was popular in Asian countries, where it was played frequently. Although Asians gained victory in the chess championship much later, there has been no going back since then.
Asians have been shinning at the global chess championships for quite some time. And after ten years of waiting, the title is again back home!
"Trying to get the best grade on management assignments? Get the most up-to-date information on how to find success and learn management assignment help now!"