The appalling trends in AI
AI is scary. And with heaps of new trends flooding the internet, it is becoming increasingly difficult to keep up with the emerging AI trends.
When we were wrapping our heads around AI lawyers and news presenters, AI came with another stride- AI in the music industry.
Recently, a song has been making strides on the internet- 'Heart on my sleeves'. The song has been played over 15 million times on TikTok. One of its posts on Twitter amassed 20 million clicks. On listening to the song, you would find an uncanny resemblance between Drake's and The Weeknd's style, but that's the catch. The song has nothing to do with them.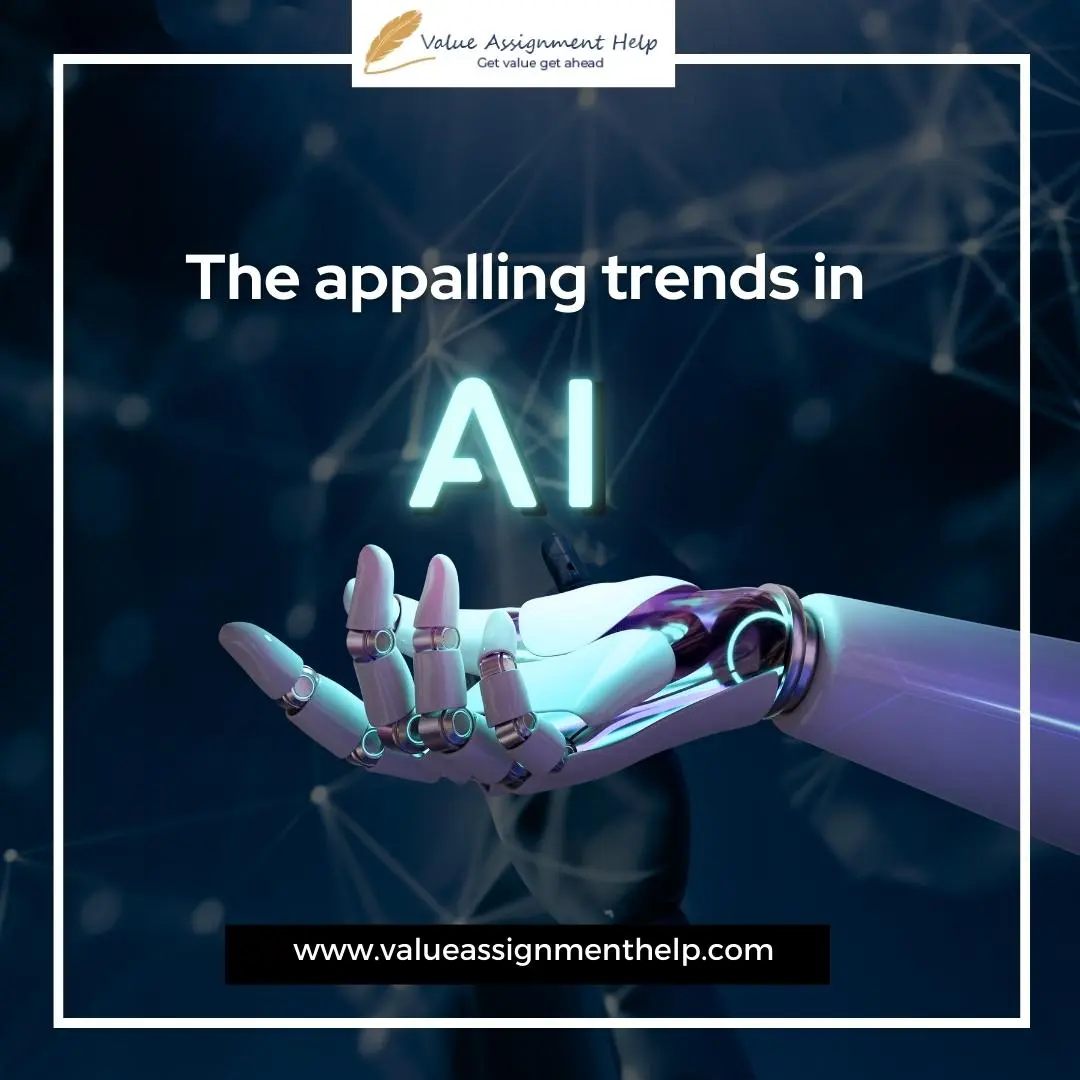 "Is your assignment deadline coming closer? Allow our experts to give you a well-structured assignment before the deadline."
AI produces the song. Yes, you heard that right. Artificial intelligence produced this melodious song.
The song is a creation of an anonymous account, 'Ghostwriter977', which asked AI to write a new song inspired by Drake and The Weeknd. And voila, the song does feel like a fun mash-up produced by these artists.
Ghostwriter posted the song on social media and other music streaming platforms such as Apple Music and Spotify. The TikTok post amassed over 15 million views. Twitter post featuring the song saw 20 million views.
But the journey of the AI song was short. It was taken down from its source and other streaming platforms like Spotify and Apple Music after a legal complaint by Drake and the Weekend's music production house- Universal Music.
In its complaint, Universal Music made claims of "breach of agreements and violation of copyright". However, we are not sure about the legality of the complaint.
For starters, in many countries, copyright only applies to human-generated songs. The song is fully produced by a machine, which has no input from either of the artists. Then how can it claim copyright infringement as an issue here?
Secondly, copying someone's style does not fall under copyright infringement. If that were the case, thousands of young stars idolizing and inspiring their favourite singers would all end up in jail.
Also, we lack rules for AI in music.
There is no rule for AI in the Music industry. However, since the use of AI has been snowballing in recent months, the laws are still about humans and not machines.
The only law that barely touches AI is 'transformative Parody'. However, as global news states, the boundaries of 'transformative' are yet to be legally tested.
However, Drake and The Weeknd are not the only singers with fake dupe songs; AI has copied and modified Rihanna, Ariana Grande, and the most famous singer's voices and styles.
And that is not just the end of the trend. AI has brought imagination into reality like Drake singing a Korean song or resurrecting the voice of a dead singer.
The Beginnings and Ending of AI Trends:
Apart from the scary legality of AI trends, AI is scary in itself. It is becoming increasingly difficult to keep up with the emerging AI trends.
It all began with the introduction of deep learning in 2012. Deep learning is the ability of AI to learn new information and evolve with it. Deep learning facilitates AI with human brain-like powers. This makes AI nothing less than a human. The only difference is emotional intelligence, for now.
Although AI can never be emotionally sound, with deep learning, AI can sound emotionally smart. In that case, talking to AI would also feel like talking to a human, which for a common man, seems an interesting concept. On the same concept, an app was developed where talking to AI felt like talking to a real human.
However, a few weeks back, the news made it to the internet that a man has committed suicide after rigorous use of the application for mere six weeks.
Six weeks of conversation with manipulative AI was enough to take an innocent life. That is why major tech giants like Google and Microsoft refrain from using it in their tech. They understand the fatal consequences of giving AI fake emotions. It would not only make AI pose as real humans, but the move will also make AI comparable to humans.
Handing the steering wheel to AI:
On the one hand, some humans are trying to contain AI; on the other, some are ready to hand it the power to choose between the life and death of humans.
In Switzerland, where assisted medical suicide is legal, scientists have built tech named (Sarco) to dehumanize the process of assisted suicide.
And the bizarre part of the tech is that it depends on AI to evaluate which human gets to live and which gets to die.
Sarco, a coffin-sized machine, first tests the interested patient, and if they pass, they choke them with nitrogen gas.
Undoubtedly, the tech is revolutionary, but at what cost? Should a machine decide a human's life and death?
We believe not. And not because AI solely makes decisions based on facts and numbers or because giving AI the power to decide over human life makes AI superior to humans. But for the simple fact that these decisions mean handing over control to machines rather than humans.
Conclusion:
On the one hand, AI trends are pushing the boundaries of new realities, and on the other hand, the dark reality of AI scares people to the bone. Even the mere thought of all that can go wrong with AI is scarier than any horror film.
"Having a hard time figuring out how to do your case study assignment? Ask our experts for help and get it done in no time!"