History Assignment Help
Affordable History Assignment Help Services Online
When strict deadlines are already owing you down, then VAH online History assignment help is key for your assessments. Grab the phone and share your query for better grades. We will assist you 24/7 with expert intervention for all your queries. Our panel of History Assignment Help from VAH are qualified professionals who have shaped millions of history papers as per college instructions at affordable prices.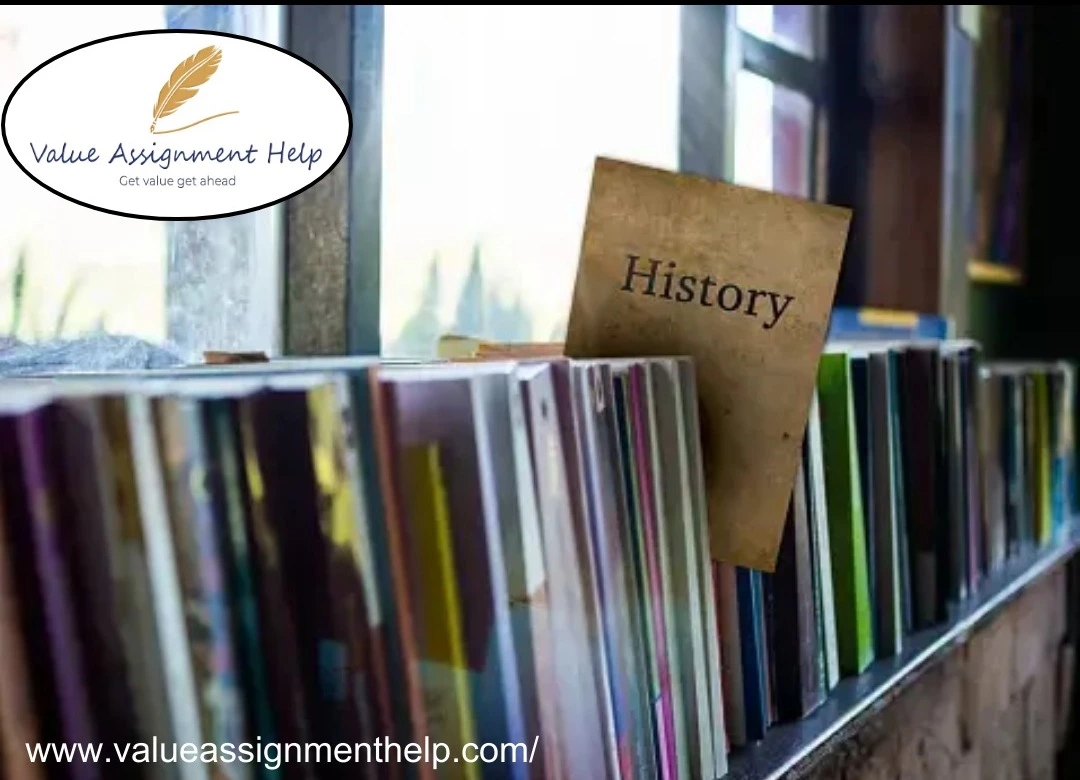 To study a topic effectively, you need to find it exciting and connect with the subject. Unfortunately, many students find it challenging to develop huge content from piles of history pages. Scholars find difficulty in grasping the relevance and fall back on the assigned homework. So what do they do? They turn to history assignments to help providers subscribe to online papers and avoid long data research. Our writers try to help students connect with the subject with our educational expertise. Our authors make the papers so exciting and straightforward that scholars can easily understand and enjoy the topic without getting frustrated.
The Most Prominent Areas of History Highlighted by Our Writing Experts
History teaches us about the past and its importance in the modern world. It is impossible to study all the theories of this subject at once, so it is classified into different branches. These areas have become essential for scholars enrolled in various universities worldwide. Our history assignment writing experts have discussed the various areas of this topic in detail below:
Social History
This field of history deals with studying the social practices, habits, and traditions of the people belonging to a particular country or region in the past to understand how they changed and accepted the changes they went through.
Political History
This field studies various political events of the past decades, including fights for independence, wars, and battles, the rise and fall of dynasties, conflicts, political succession, significant movements, oppression, and many more.
Cultural History
According to our history assignment help experts, this branch focuses on how different cultures and traditions shaped human history and impacted historical experiences.
Military History
This branch studies the causes of war between different nations and their military strategies and technologies. By specializing in this subject, students can help improve the current performance of their country's armed forces by avoiding mistakes made in the past.
Economic History
This branch of history deals with the economic events that happened in the past. It draws on concepts from financial and business history and combines approaches from economics and statistics.
Benefits of Taking History Assignment Help Online
History assignments involve extreme theory, a lot of research, and a lot of time to devote to the assignment. However, it is not easy for those doing the assignments alone and with extreme work pressure. For this, the assignment pressure has been reduced to an extent with the help of history assignments.
Here are its benefits.
Providing better quality
Students often cannot score well even when they have been providing assignments to the institutes for a long time because the quality of work does not match the standards. This is the reason why students prefer taking history assignment writing services online.
Excellent Results Guaranteed:
Plus, experts' creations are why students get premium quality very quickly. It only requires help from the best writing space and will provide you with commendable results. They ensure all the factors required to create likable content and deliver excellent results.
On-time submission
You get to get submissions on time on every date. It doesn't matter whether the submission is very close or far away; History assignment help will meet your demands to complete submissions on time. But, of course, you have to mention the deadline and take a breather with the timely submission.