Assignment help Australia
Online Assignment Help Australia :
Bang on, you are at the right place—'Valueassignment services' acts as the perfect bridge with experienced professional Ph.D. writers from Australia. As a result, we assure our students of the best quality assignment help for their college work.
With quick delivery and a 24/7 online customer support team, VAH - Australian help is one of the best websites you will come across for online help.
Deadline and urgent Delivery:
'Deadline miss' is a crime in Australian colleges and might cost heavily if not planned. Students looking to complete their course on time and secure a permanent visa cannot afford to lose valuable grades owing to deadlines. As a result, students studying in various Australian colleges rely upon our services.
Students no longer need to risk their grades as we offer timely Delivery of assignments for our students.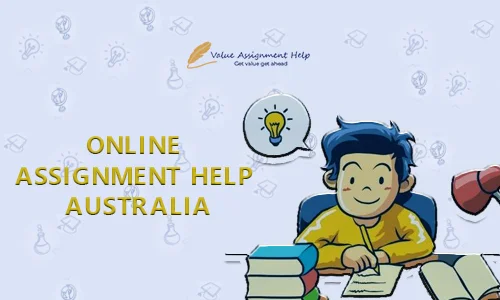 Our team works with original content and uses all shared materials from the student portal. The experts avoid googling content to avoid plagiarism, and we insist that our students share notes and lecture slides for the best possible help.
So why wait further? Click here valueassignmenthelp.com and catch up with your assignment deadline and submit it before it expires
Pay for your Task:
Once users shortlist our services, they can proceed with payment as per the terms and conditions mentioned while booking the order. We offer Bulk discounts to Australian students for an entire semester, and thus students can pay us in EMI options- fortnightly, monthly, or quarterly. The Pandemic has been tough on everyone and specifically students who have lost their jobs. Thus, by availing of a bulk discount, students can avoid paying per assignment and pay us for the entire course in installments, irrespective of the no. of assignments.
Local Australian Experts:
In Australia, a lot of stress is paid to college assignments. Students are qualified for the next semester based on how they have attempted the projects.
We have more than 2000 local Australian experts who understand Australian Colleges' academic patterns and rubric instructions. The instructions are crucial as users are graded on the same.
International students might not be aware of assignment formats and thus require expert help to complete the assignments for good scores.