Google the rightful custodian of data yes or no
Google: The Gatekeeper of the Internet
The first thing we do when we have a query is "Google it". Many might be ignorant of the Internet but will indeed have something to add when inquired about Google. That is the influence Google holds. It is imbibed in masses to such an extent that it has become almost synonymous with the Internet. Since the founding of Google in 1998, Google has enjoyed an enviable and omnipresent reputation in the minds and hearts of people and has well-established itself as the gatekeeper of the Internet.
But, recently, the tech giant has been in the news for all the wrong reasons. In Canada, the government has drafted the "only" new News Act", w"ich mandates online content presenters, such as Facebook and Google, to pay publishers, media houses and other news generators to present their content on the platform. In simple terms, Facebook or Google are expected to pay the media houses in return for displaying/ using/ coping/ editing the original content on their platforms.
But, the counteraction of the firms to the law is brazenly haughty.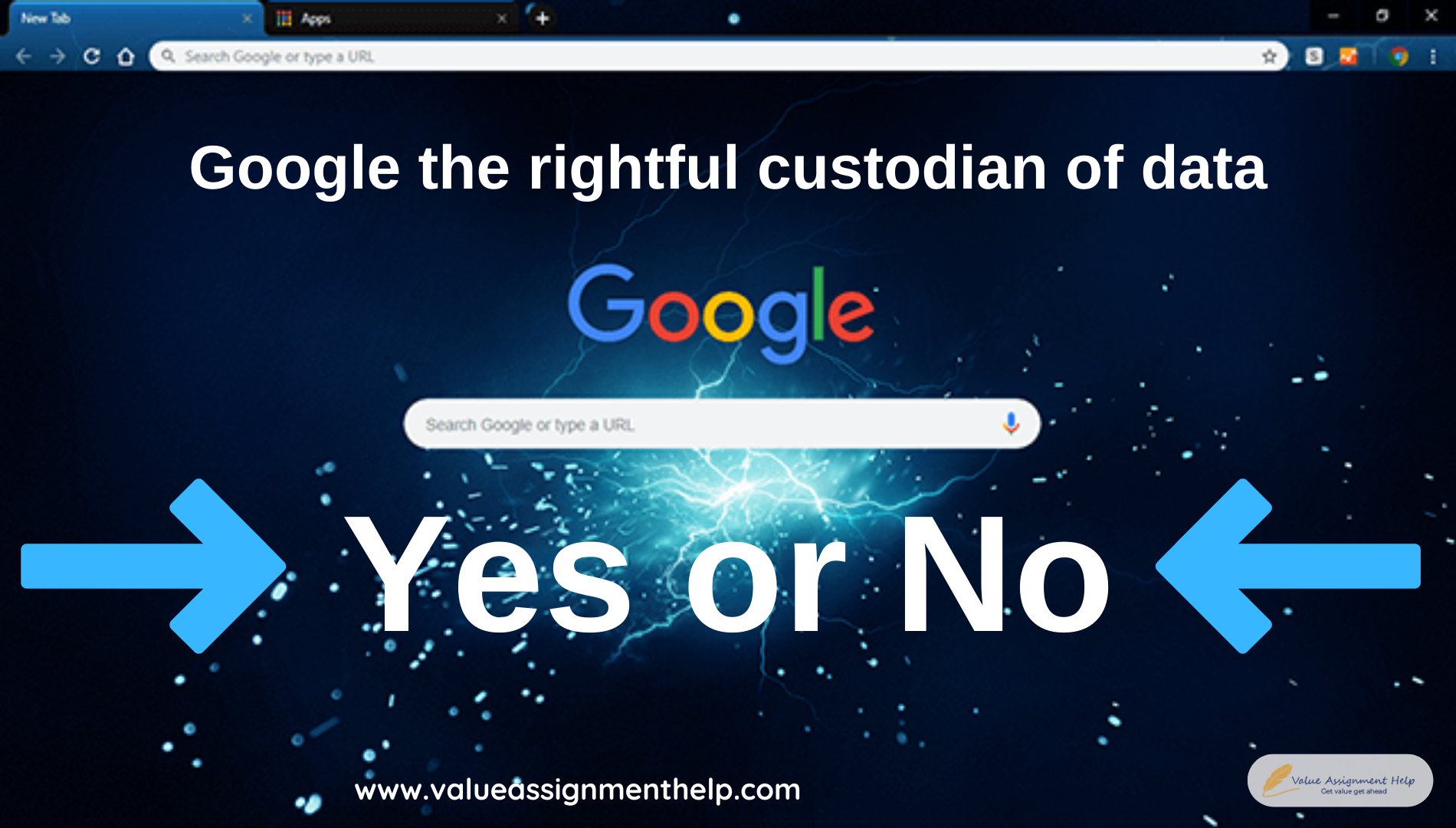 In response, Google is testing to block a few Canadian news users. So far, more than 4% of Canadian users have been affected by the alleged test. Facebook raised eyebrows at the matter, stating that it might have to shut down online news sharing on the platform in Canada.
Prime Minister of Canada, Trudeau, claimed it to be a terrible mistake citing that Google's attempt toGoogle'sews despite paying the fair share of the publishers says enough about the company.
In this article, we will delve into the details of the new law and its impacts. Towards the end, we will also look at how Google can remain the rightful gatekeeper of the Internet.
C-18: The online news Act:
The online news act, commonly referred to as C-18, is a law passed by the government of Canada to enhance the economic relationship between media houses and digital news intermediaries. The law drafted and controlled by Canadian Radio-television and Telecommunications Commission aims to enhance small news businesses' negotiating power, such giants, and compensate them fairly for the quality content they produce.
The inspiration:
The law seeks inspiration from the Australian news Media Bargaining Code passed on 24th February 2021 with the same idea.
The contemplation on the law:
In favour of the law:
Firstly, like most of us, Canadians access the news on online platforms such as Google, so the revenue generated (ad revenue) also goes to Google. For instance, in 2022, Google's parent company, Alphabet, generated revenue of 2Google'sty-three billion USD, out of which $224.47 million was solely generated via ad revenue such as Google Ads. As per one report published in 2019, for every three dollars spent on advertisements, one dollar was stashed by Google. That is how google earns massively via ad revenue generated through third-party content.
Secondly, Google is the interface between the news creator and the end user. So, they are entitled to pay for the content they display since they are not generating the actual content (like YouTube) and merely manipulating what is already published by some other media outlet and generating ad revenue. So, when YouTube can pay the creators, should Google?
So, the bill serves as a means to drag intermediaries like Google and Facebook to the table to fairly distribute the revenues they generate through merely displaying links.
The contradictory opinion:
Google and Facebook are in a business like any other firm, and the first rule is profit-making. So these conglomerates have two options: either pay millions of dollars to news agencies for the linked Canadian content or not link them. And it seems that the two have made their choice crystal clear.
The same experiment in Canada was conducted in Australia a few years back when the Australian news media bargaining code was in its initial phase. Although the experiment impacted just 1% of the Australian population, it filtered the links of Australian news on their platforms, which was a chilling illustration of their dominance over the market.
Moreover, the basic idea of the search engine is to extract search results from third-party sources. The law is hitting at the fundamental structure of a search engine design, which is not only difficult to implement but also brings forth the need to rephrase how we look at search engine operation.
Why is Google concerned?
Apart from adding an extra expense to Google's itinerary, the issue with paying the media outlet is "ChangGoogle'sthe past 22 years; google shared a reputation of "into" net" i" the eyes of ordinary people. Paying for content in one"domain, "n one country, will soon lead to other nations following the pursuit.
Its clear example is demonstrated in Australia, where Google and Facebook collectively paid $140 million to the media outlets in Australia in just one year. Following the law's success, Canada has now begun probing into the arena, and soon, more nations will join forces to demand cash for the links.
In that case, on the one hand, Google would share its revenues with thousand of other media outlets, but on the other hand will also require to rethink the way search engines have generated revenues till today, which would directly impact the woo Google has over the market and its 4.3 billion users.
In times of crises, many new players will emerge in the arena, and Google will also be faced with competition, which as of now, is negligible. As of 2022, Google had over 91 per cent share in the market.
However, we still believe that it is high time that specific tweaks are made in how these gigantic magnates operate their "opaque business". And we have concluded not o" ly based on the"new Canadian law but because of the following research findings:
Sordid past of Misdeeds:
"Best place to work" and "the most efficient search engine" are the tags people" k" ow Google from. But alas, the gl"ry days are gone. Over the years, Google has faced multiple lawsuits ranging from issues with data privacy to antitrust lawsuits.
The first case appeared in 2002 when Searcantitrustotential, a rival to Google, filed a lawsuit against Google. SearchKing claimed that antitrust actions violated antitrust laws and caused the company to loGoogle'sficant traffic and antitrust.
A federal court ultimately dismissed the lawsuit in 2003, but it set a precedent for future antitrust challenges against Google and other search engines. Since then, Google has faced numerous lawsuits and investigations related to antitrust, privacy, intellectual property, etc. Some of the most notable lawantitrustinst Google have been filed by government agencies, including the U.S. Department of Justicaantitrustopean Union and the Indian government. Some of these are as follows:
Antitrust and monopoly: Google has faced several antitrust lawsuits in various jurisdAntitrusta forms of legal action against a party that tantitrusticts free market competition to enjoAAntitrustnant position.
In the United States, Goaantitrustued by the Department of Justice and several state attorneys general in 2020 for allegedly monopolizing the online search and advertising markets. In 2017, the European Commission fined Google €2.4 billion for abusing its dominant market position in search by favouring its comparison shopping service over its competitors.
Privacy violations: Google has faced several privacy-related lawsuits and investigations. In 2019, the Federal Trade Commission fined Google $170 million for allegedly violating children's privacy laws on its YouTube platform. In 2022, Google agreed to pay a fine of $391 million against children in the United States that held Google accountable for tracking android users' location without their consent. In 2012, Google paid the FTC a $22.5 million fine for allegedly misusers users using cookies to track their online activities.
Censorship and political bias: Google has been accused of political bias and censorship by some conservative politicians and activists. In 2020, Google was sued by conservative advocacy group PragerU for allegedly censoring its videos on YouTube. A federal court dismissed the case, but PragerU has appealed the decision.
Labour and employment practices: Google has faced several lawsuits and investigations related to its treatment of employees. In 2018, Google employees staged a walkout to protest the company's handling of sexual harassment allegations. In 2020, the National Labor Relations Board accused Google of illegacompany'siating against employees who organized protests and discussions about workplace issues; recently, it sacked more than 12000 employees amidst the economic crunch in the IT sector.
Compounding on the thought, many companies like Spotify and Tinder have filed lawsuits against Google for seeking as much as 30 per cent of their sales revenue. In other cases, Google has been probed for making Google's payment tools mandatory for in-app purchases for many apps.
( Value assignment help is the best and most reliable assignment help service provider in the entire industry)
Then why is Google Popular?
But if Google faces multiple Google's, how has it maintained its omnipresent reputation among the masses?
The answer is simple- availability. Google is available everywhere. Any online arena, you name it, Google has something for it. From when we wake up to when we return to bed, Google contributes to every activity.
From setting the alarm on Google assistant to attending work meetings on Google meet, from staying updated on the news through Google news to reading a book on Chrome books, from transferring funds to family and friends via Google pay to navigating to work on Google maps, the scale of operation of Google is so vast that we are deeply entangled in the omnipresent "Google Web" without paying a second thought to it.
Another prominent factor that has worked in favour of Google is Trust. 81% of Americans mainly "rust Google's search results, a survey by seoClarity found. However, this over-reliance on Google is detrimental to the masses.
How Google contributes to online scams?
Our everyday activities are under direct surveillance through Google history, navigation services, cookies, and data security. We are not alleging that Google itself is involved in data theft and search result manipulation, but anyone who figures out the algorithm of how Google works are.
And the instances of online fraud are not new to anyone. Freedom 251 is an example that claims to sell mobile phones for 251 INR. The fishy scheme bagged over 7 Crore pre-bookings and vanished into thin air.
Another instance that most of us might relate to is the online shopping scam. Many dubious websites like shartiy5.myshopify.com, shopiiee.com, and white-stones. have robbed many people of their money and trust in online shopping.
Since they freely advertise on Google, Instagram and Facebook, should these fishy websites not be introspected before displaying their advertisement on the platforms? Or is it simply the money business, where anyone can advertise for anything and everything?
In that case, what would be the difference between the dark web and Google chrome?
Since the dark web is where people conduct illegal activities and post content befitting their needs, where does Google draw the line?
( Write to us for any research topic with original content- we are available 24*7 for all urgent homework and assignment needs )
How to remain the future gatekeeper of the Internet:
Undoubtedly, it bans pornography to some extent, politically defaming content and other hateful data, but is that enough? The checks should also be extended to include fake news, fake websites and misleading links that might rob people of their money, trust and humanity above all! And, to stay relevant over the long stride, apart from accepting the changing market ecosystems, it is imperative that Google probes and filters the displayed content extensively, ensuring the safety and privacy of its users.
The final words:
Digital conglomerate Google not only shares the maximum market size but also shares the responsibility of building, maintaining and restoring the faith of its customers, which will be the ultimate key to being the gatekeeper of the Internet in the long run.