Helping module for Compare and Contrast Essay Topics
If you have reached this blog, you probably have some doubts about 'compare and contrast essay- topics. Also, you might not know the point of comparing two subjects to attempt the compare and contrast essay topics for your assignment. Therefore, we have created a blog to help you with basic guidelines. However, to choose the pointers for your essay topics, first, you must analyse the data requirement as per the subject chosen. Then, if you are supposed to draft an extensive article, you must make a clear outline for the content you will focus on. Unlike other essay formats, CACET covers multiple subjects simultaneously. Indeed, like other essays comparing and contrasting topics also focuses on the subject matter and your plan to structure it in your draft. But owing to the multiple topics, a rough outline of the pointers will keep your article hooked and bind your readers during transitions.
Compare and contrast essays cover the similarity and differences between two subjects. A clear outline of the similarities and differences would be of immense help if you wrote them down at the start. For example, if the essay topic hovers around the comparison between nuclear family versus joint family, you might need to look beyond the standard phrase of just numbers. Students will be required to look into other subdomains of similarities and differences. Users can also determine the prevalence of direct relationships such as siblings and parents. In addition, you can also discuss the differences in emotional and social interactions with the grandparents.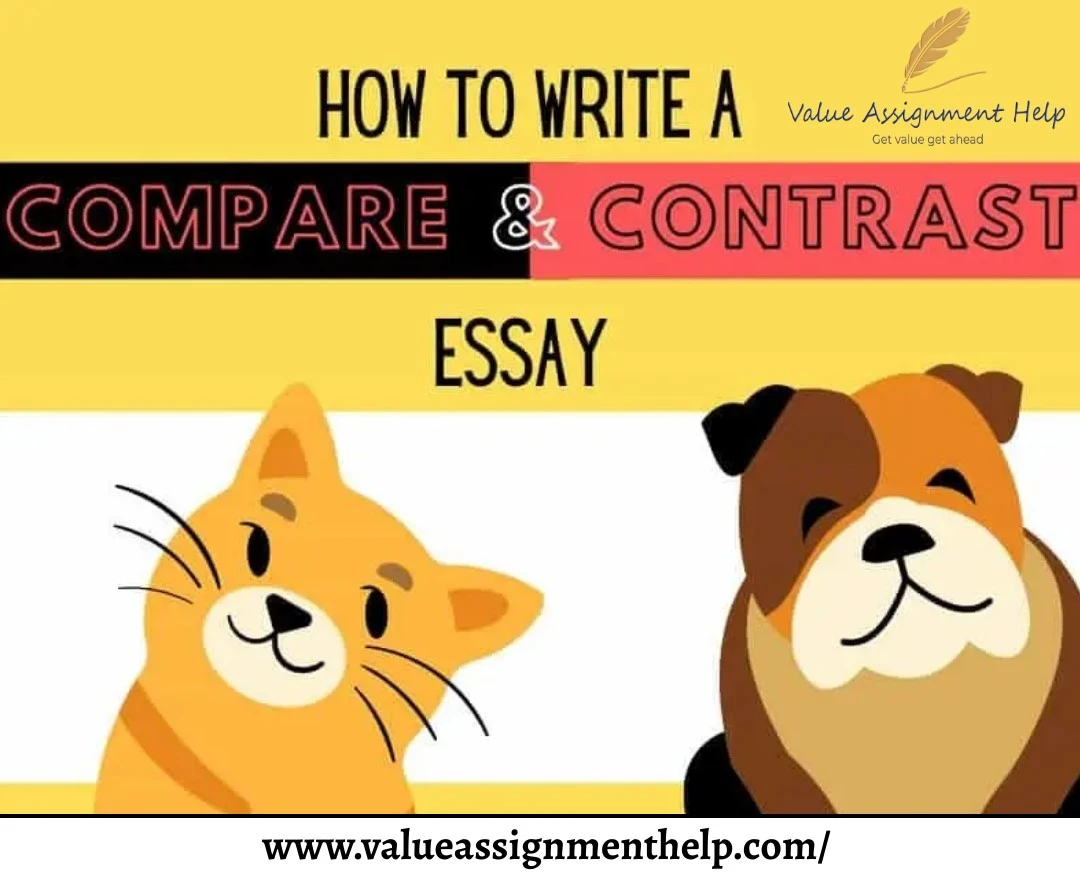 How to Choose Compare and Contrast Essay Topics?
Although you may find many compare and contrast essay topics on the Internet, you may not know what is appropriate. Thus, to make your essay attention-seeking, consider the conditions given below:
First, come up with keywords in different categories.
Coming up with a meaningful compare and contrast topic is somewhat different from other types of academic essays. Start by drawing a few circles and naming them differently, for example, "education", "religion", "music", etc. Then, write down keywords in each and start making connections between topics you think you can easily cross-analyze in an essay format.
Be sure to compare and contrast related topics.
While you can come up with strange compare and contrast essay topics by adding elements that seem unrelated, your professors might not like your experiment. If you cannot easily come up with a compare and contrast topic, you can access an affordable essay writing service at any time. For example, instead of comparing a painting to a rock song or fruit to a piece of technique, stick to comparing similar subjects.
Double-Check If There's Enough to Talk
When you brainstorm possible essay titles, you might think that you have several easy compare and contrast essay topics on your hands. However, many compare and contrast topics are not deep enough for you to write an essay. For example, even controversial characters compared to popular books or pop-culture media are not off the table, but the topic of the essay should suffice.
Pitch Your Compare and Contrast Essay with the Professor
An excellent compare and contrast essay topics will come from thorough consultation and collaboration with your professor. Don't play your cards to your chest and reach out to your professor with ideas about what to write about. They can give you an example of an existing essay for inspiration or give you engaging insight into the topic.
How to Write a Compare and Contrast Essay
Like any good essay, a compare and contrast paper should have a clear organisational structure that provides your most essential points with their body paragraphs.
1. Begin by brainstorming with a Venn diagram.
The best compare and contrast essays indicate a high level of analysis. This means you have to brainstorm before you start writing. A Venn diagram is a tremendous visual tool for brainstorming, comparing and contrasting essay topics. A Venn diagram is a set of overlapping circles: one circle represents the characteristics of the first subject, and the second circle represents the characteristics of the second subject; An overlapping section between circles has characteristics shared by both subjects.
2. Develop a thesis statement.
Once you have mapped out the similarities and differences between your subjects, you will begin to understand the relationship between your subjects. This pre-writing process will allow you to develop your thesis statement and topic sentences. Your thesis statement should serve as a road map for your dissertation.
3. Create an outline.
After spending time with your data, your pre-writing process moves on to outline. The outline of a good compare and contrast essay follows the standard essay format: introductory paragraph, body paragraph, and conclusion. Be faithful to your outline when writing. Great outlines separate tight, focused essays from meandering ones.
4. Write the introduction.
It is essential to start with an introductory paragraph that sets the tone for your entire essay. The best introductions contain a hook, like a rhetorical question or a bold statement. After your hook, introduce the topics you will examine in your essay. Finally, it would be best to end your introduction with your Thesis statement.
5. Write the first body paragraph.
Begin with a topic sentence explaining an area of ​​comparison between your first and second topics. For example, if your topic is two different countries and your article topic is a political structure, you might begin by describing each country's political processes in detail. Then you can dedicate at least two sentences to how the countries' politics are similar and how the two sentences differ.
6. Repeat the process for the next paragraph.
Usually, comparative essays compare several points of view. Therefore, plan to write at least three body paragraphs that address two of your topics from different angles. Then, link your paragraphs with transition words.
7. Write the conclusion.
A great compare and contrast essay requires a great conclusion. Hopefully, you will have proven your thesis about how your two subjects are different and similar. Your concluding paragraph is your opportunity to share any final insights and reinforce the thesis of your overall paper. Don't introduce utterly new information in your concluding paragraph; Use it to summarise the entire paper.
8. Proofread.
Your essay isn't complete until you've carefully proofread and passed it. Make sure that each of your topics gets an equal place in the essay. Make sure you have a clear view of how the topics are similar and different. And, of course, check spelling, punctuation, and overall clarity.

Compare and contrast essay topics.
If you don't have a list of sample ideas before you, selecting a compelling topic can take some time. With that in mind, we motivate you to look at the pool of comparisons and contrasts listed below. Then, feel free to pick any topic you like the most and turn it into an excellent essay.
Compare and contrast essay topics on education
Public or Private School: Which is better?
Online Education or Classroom Education: Which is More Effective?
School vs College: What are the main similarities and differences?
Boarding School Vs Day School: What Are Their Advantages and Disadvantages?
SAT or ACT: Which is the best assessment tool for students' skills and knowledge?
Should a person have two or more degrees in the field: What are the advantages?
Studying abroad vs Taking Local Courses: Which Is More Beneficial?
College Test vs High School Exam: Which is More Important and Difficult?
Compare and contrast essay topics for college students
Research Paper vs Essay: Which is More Difficult to Write?
You compare two distinct political leaders (for example, Margaret Thatcher vs Donald Trump).
Communism vs Capitalism.
Theory vs Practice: Which One Provides a Better Learning Experience?
British vs American education system: which is more efficient?
Easy compare and contrast essay topics
Reading vs watching: Which is better for Getting New Information?
Flying or Driving: Which is Safer?
Freelance or Office Work Jobs: Which Working Conditions Are Better?
Public Transportation vs Private Transportation: What's the Best Way to Get to Work or School?
City life versus village life: where does one feel more comfortable?
Elderly vs Young: What are the differences in lifestyle?
TV or Newspapers: Where to Get the News?
Living in a large family vs being the only child in the family
Holidays on the beach or in the mountains?
Coffee vs Tea: What is their effect on our body?
Board Games Vs Computer Games: Which Are More Entertaining?
Compare and contrast essay topics for high school students
Compare characters from the book and the movie.
European History vs American History.
Poetry vs Prose: How do both genres affect literature?
Social networks: Choose two social networks and compare their advantages and disadvantages.
Online courses vs traditional courses: what are the pros and cons?
Reading Paper Book or E-Book: What Are the Benefits of Both?
Gender roles in different parts of the world (e.g., the Western world versus the Eastern world).
Compare two different styles of music.
Fiction vs Non-fiction: What's the main difference?
Decided on the topic but still need help?
It isn't easy to find suitable compare and contrast essay topics for your upcoming assignment. But taking the help of professional writers can be the solution to your problems. A reliable academic writing service delivers professional support so that you can submit your assignments on time.
You have to place your order and wait to receive the necessary assistance from a professional writer who is qualified enough to assist you. Our online essay writing service offers excellent value for money because you can get the best grades without breaking a sweat. In addition, an expert can help you choose an excellent topic for your compare and contrast essay topics or finish the job on your behalf. We at Value Assignment Help can also edit your paper if you are unsure about your skills.
Timely delivery and excellent quality are guaranteed. In addition, we have a full money-back guarantee if we fail to deliver the assignment on time you asked for. We strongly believe that we can change your life. So contact us today, and we'll deliver what we promise.