Visa Assignment Help
Visa is an official document provided by countries that allow foreign students to enter their country for a limited time period. Any Individuals who wish to enter any country for any purpose need this document.
All countries have their own rules for Visa and quite complex procedure for Visa applications.

Visa can be different types and rules and regulations for different visas:
Tourist / Business visa
Work Visa
Student Visa
Transit Visa
Journalist and Media Visa
Domestic employee Visa
Immigrant Visa and many more
These entire Visas require specific information and complex process. But if you want to study in another country, you only need to focus on a study visa. Every country has its own rules for student Visa and processes. So every year International students face problems getting their visas. Therefore we have decided to give support to them with our Visa assignment help. We hope that you can get an idea from this article for how to apply for a student visa and what type of requirements fulfill to get a student Visa.
Who needs Visa assignment help?
Most students need visa assignment help because every year lots of students prepare to go abroad for their higher education. But they don't have proper ideas to get a student Visa. So we have discussed with lots of experts for rules and requirements for student visas. So that we can understand the visa requirement for every country.
Getting a Visa is the first step of the process that you need to follow if you want to study in a different country.
Most important and basic criteria for students:
Enrollment in proper and government accredited academic, vocation, or learning programming must.
Students meet to get clearance from the immigration and citizenship department is also a must.
Students should understand and speak the medium of instructions of the university they are scrolling.
Students must show sufficient funds for the tuition fee and residential expense as they won't be earning anything in the country until they complete their education.
Visa norms should be followed and all the papers should be submitted to a particular department of the particular country.
Why Value Assignment help is the best assignment assistance provider?
Once you have been selected in universities abroad and your visa has been approved. If you think your tough days are over. But once you start your course, you would understand that it is tougher and face many difficulties such as cultural issues and language issues. Now when you will get an assignment, you will face language issues firstly and then assignment quality. We at Value Assignment help are here to help you solve your issues related to assignments.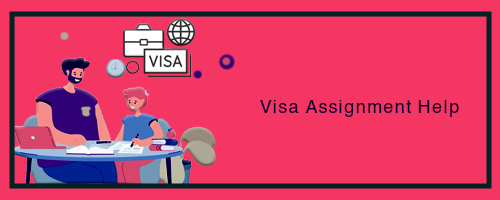 We at Value Assignment help provide the best assignment service so that you can score good grades and learn from our writers as well.