Australian Education System: Everything You Need to know!
Australia not only has the excellence of providing international education but also has excellent opportunities to build a global network. Over the years, educational institutions in Australia have nurtured the needs of their students by focusing on practical education and a thorough understanding of various subjects.
Like other countries, Australia's education system is divided into three broad areas – primary school, secondary/senior secondary school, and tertiary education.
Primary school: This lasts for seven or eight years, starting with kindergarten
Secondary School: This starts from year 7 to 10 or 8 to 10 and lasts for three or four years
Senior Secondary: It starts from 11 and 12 years and lasts for two years.
Tertiary Education includes both higher and vocational education and training (VET).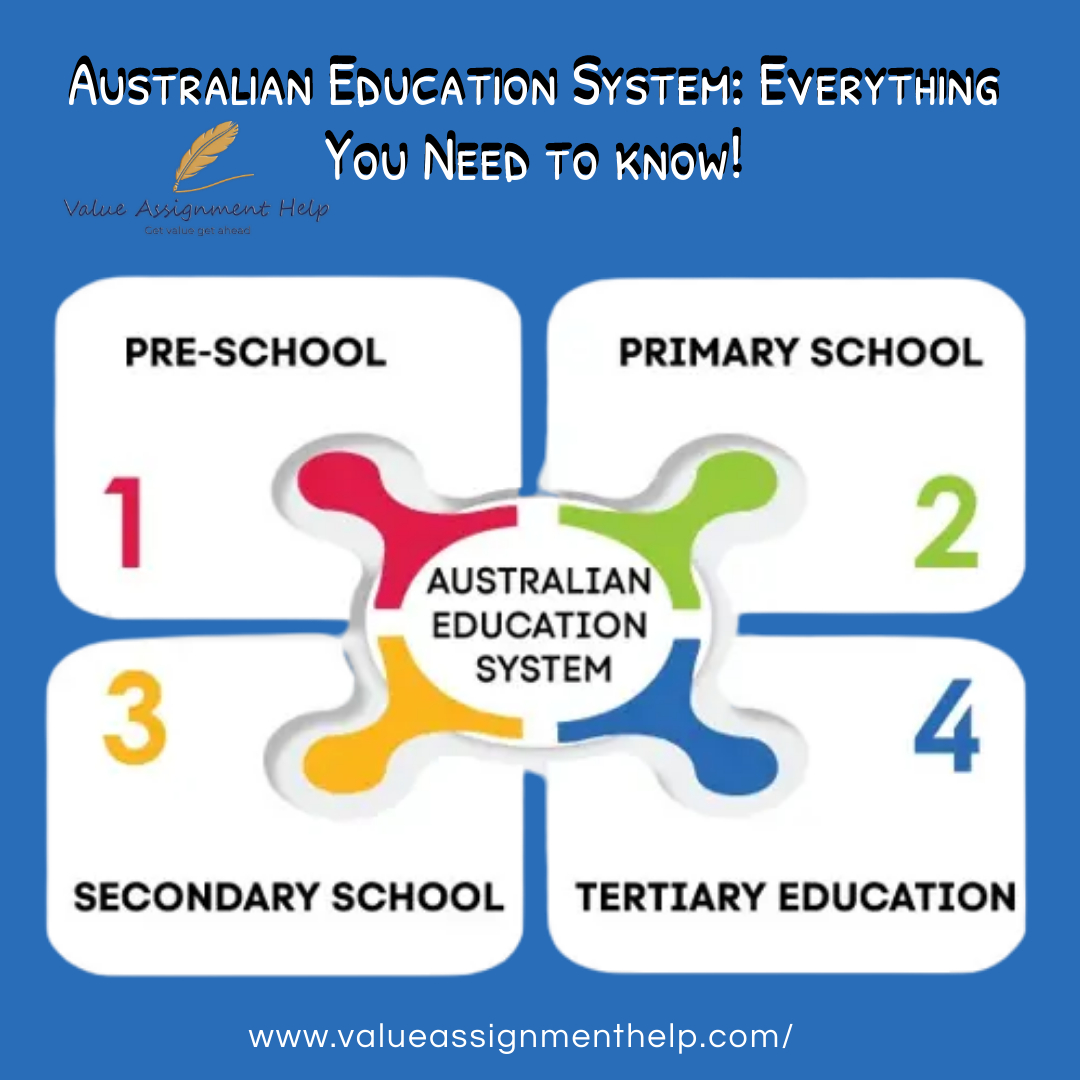 Vocational education and training
Also known as VET, it aims to train students who want to join the workforce directly after completing their schooling without getting a university education. VET Colleges offer concise, compact, practical options for education and focus on specific areas of work. These courses train individuals for skilled, semi-skilled, business and paraprofessional careers. The sector is based on a partnership between industry and government, and government colleges offer courses called the Institute for Technical and Further Education (TAFE).
Technical and Further Education (TAFE) Institutions
TAFE Institutes are government-funded colleges that offer courses in vocational education. These are often larger organisations with a more significant amount of course options and often admit more students than many universities, making the TAFE region the most extensive education and training sector in the country. In addition, some of these TAFE institutions are affiliated with more prominent universities, which enables them to certify students with a bachelor's degree upon course completion.
Australian Qualifications Framework (AQF)
The unique factor of the Australian education system is the implementation of the Australian Qualifications Framework (AQF), a national policy established in 1995 that specifies qualification standards for the tertiary education sector (higher education, vocational education and training); other than school. A senior Secondary Certificate of Education is called, Leaving Certificate. With AQF, your degree is accredited and authorised by the government.
Under the AQF, ten tiers link various schools, colleges, universities and educational institutions into a single national system. It allows flexibility, choice and better career planning for students to move from one study level to another as long as their student visa requirements are met.
How is the Quality of Education in Australia?
Australia provides an impeccable quality of education through its well-developed system of rules and standards. In Australia, international students receive globally recognised qualifications as part of the education system. In addition, 43 universities offer 22000 courses across Australia, ensuring employers worldwide recognise their courses.
The Australian education system includes a vast network of world-class education providers, excellent lectures, student support services and premium facilities. This arrangement has been made keeping the international students' preferences in mind.
The country's 2018 education rankings show Australia is in the top 10. These rankings are based on scores of three characteristics:
A well-developed public education system
The number of international students
The quality of education
The quality of education in Australia can also be measured by universities ranked among the best in the world. For example, 37 Australian universities are ranked in the QS World University Rankings, 7 of which are in the top 100.
What is the Academic Year in Australian Education System?
The academic year depends on each level of study and course in which the student is enrolled. It also varies according to the institution. Hence, it is advised to check the institute's website to understand the academic year of a given course completely.
However, a general guideline is presented below.
Schools (Kindergarten to Grade 12) - 4 terms start in late January/early February.
Foundation - Generally, the semester starts in February, but it may vary
Vocational Education and Training - 2 semesters starting from February
Undergraduate - Two semesters usually start in March
Postgraduate - Two semesters typically starts in March
Doctoral - No formal semesters. Start dates are negotiated with Supervisors.
Are there any Education Pathways for Students?
The Australian education system provides pathway education, or foundation courses, to students who do not meet the admission requirements to a particular course. Based on past academic results and field of study, there are a few options for enrolling in your desired institution.
Generally, options may include -
Studying in an Australian school
English language preparation course
Vocational Education and Training Courses
University Pathway College Curriculum
Facts about the Australian education system
Australia is one of the most progressive study destinations and holds some fascinating facts about higher education. A few pointers are highlighted below
In a survey conducted by the Department of Education, 90% of international students said that they are satisfied with the quality of education in Australia and are happy with their overall academic and life experiences.
The proportion of female and male students enrolled in Australian universities is almost equal.
About 70.4% of international students study full-time.
Australia is the third most popular international study destination globally after the United States and the United Kingdom.
It emphasises practical knowledge, hands-on experience, and preparing you for the workforce.