How Social Media is Changing Education Today
Social media's impact on education is becoming a driving factor in today's connected learning world. The world is getting smaller, and technology like social media is changing how we give instructions. It is possible to use social media and education effectively together if they are used effectively. The technology described here includes social media technologies such as Facebook, Twitter, and Snapchat.
The technology's impact on education is also driven by the technologies that allow these platforms to function. For example, the recent outage of Facebook and its family of apps, including Instagram and WhatsApp, took away a robust communication platform used by billions and showed how dependent the world has become on one company. In light of this, it is essential to understand their students' impact and dependence on educational facilities and social media platforms.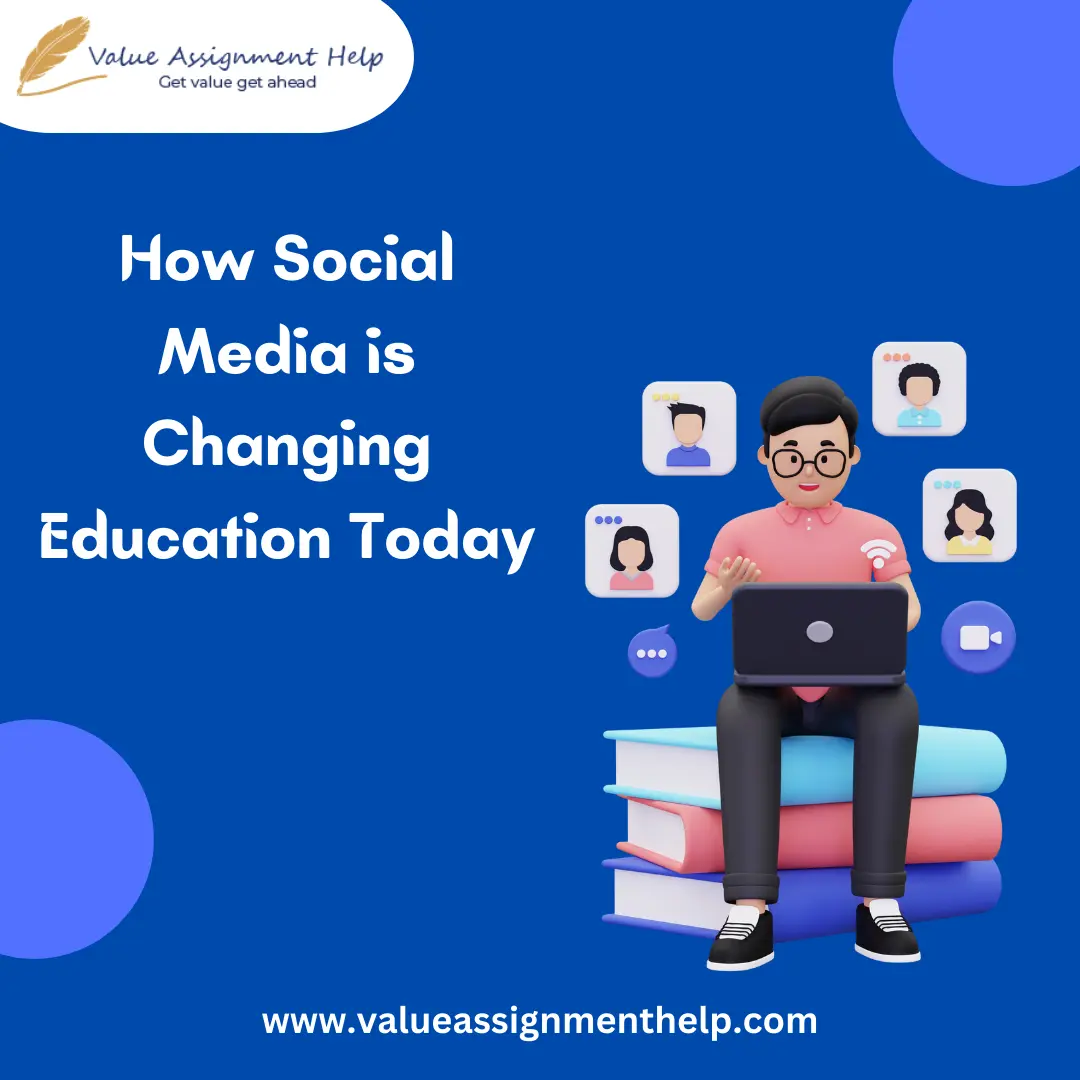 What is Social Media?
Social media is a collection of websites and programs that enable users to create and share content to participate in social networking.
It's not just limited to publishing vacation photos on the Internet. It is a dynamic computer-mediated system that allows people to share their views, knowledge, career aspirations and other forms of affirmation through public groups and global networks.
Over the years, it has established credibility as a credible factual source. In addition, it is a medium through which companies can communicate with their target audience.
How does social media create value for students?
There are many reasons why social networking can be beneficial for students. Discussed below are some of them:
⦁ For educational reasons, web-based social media sites can supply important content, such as exams and pieces of information on specific elements or statistics and observations on a range of topics or concerns.
⦁ As an educational institution, it is essential to be active on multiple social media sites. It helps develop a better student training approach and moulds the culture of the campus.
Positive & Negative Impact of Social Media on Education
Social media is continuously evolving new educational possibilities for students. As a result, social media has many positive effects on education. But it also has some negative effects. Learn here about social media's many positive and negative effects on education.
Positive Effect of Social Media Education
1. Motivate Online Learning
Students are motivated and encouraged to learn through social media platforms. Educational videos on YouTube, easy access to e-books, online notes and learning through video calls are key aspects that contribute to educational development. Distance learning is one of the best ways to learn from reputed organizations while staying in the space social media has made possible.
2. Improving the creative element
Social media helps foster creative skills by allowing students to learn and execute them themselves. Often, a student's hidden talent is revealed when he starts taking photos and uses online editing skills to make them aesthetically appealing. In addition, many students have interesting hobbies that they post online through videos and photographers, helping them realize their potential to make it a career.
3. Boost Academic Performance
Another important effect of social media is to boost students' academic performance and enhance their knowledge through data and information gathering. For example, when students are assigned projects in school, they go through several online platforms to collect information to find solutions to their assignments.
Negative effect of social media on education
1. Causes Distraction
Social media platforms are a key factor that is initiating distress and handicap. These days' students lose their focus on studies and instead enjoy browsing social media. It denotes a waste of time without getting everything done. Students often cannot submit their work in the specified time frame as they are more focused on implementing the social media platform.
2. Undermines learning and research capacity
With the widespread use of social media, students are turning to such platforms to gain information and knowledge rather than looking for it in books, magazines or notes. However, because accessing data online is straightforward, students' reading habits and learning and research skills are declining.
3. Effects on Health
Adopting social media sites with a little carelessness can have a mental and physical impact on one's health. Students do not take their meals on time, do not take proper rest and constantly being on the phone or laptop can also adversely affect their eyes. Such actions make students slow and unclear in their studies or go out and meet people.
Final thoughts
Overall, social media has a tremendous impact on how students learn and how teachers engage students inside and outside the classroom. Unfortunately, today's mainstream media is filled with negative stories about social media in the classroom. Still, there are not enough stories about how social media is opening up the educational experience for many students in disadvantaged, under-funded or neglected communities. This is the real power of social media.