How to compare universities online
Studying abroad is an opportunity that should be noticed. However, deciding which college is right for you can be challenging. You must do your due persistence and compare the information gathered before deciding.
You should compare universities a year before enrollment, as it takes time to get all the necessary data.
You will also have different questions in the middle of your research. In this case, you should speak to university representatives about your curriculum and requirements. Additionally, these representatives may be able to tell you about activities or other services that can give you an edge over other applicants.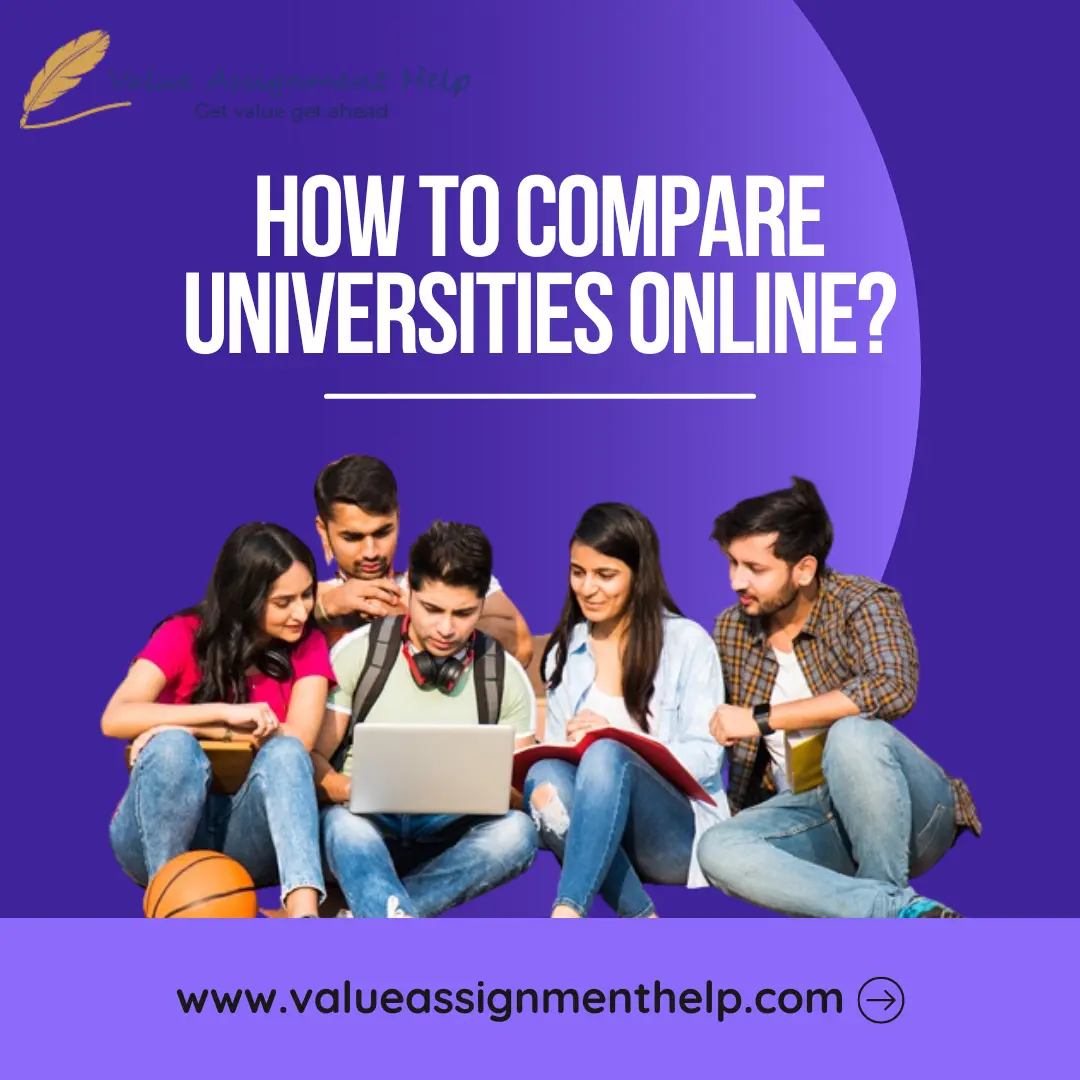 Here are several factors to consider when comparing universities:
Location
This is important for international students as there are many desirable universities and places to study, but how do you decide?
While the reputation of the university and the quality of teaching are valuable measures, you should also consider the kind of environment you want to live in. Think about what you want to achieve from your time abroad. do you want to have a good time? Proximity to home? All these should be kept in mind while deciding on the university.
Entry requirement
List the courses that interest you and look at the admission requirements. Don't limit your search to just popular universities; check out less popular universities and compare each university's admission requirements.
University environment
Your institution will play a huge role in your life while studying abroad. So naturally, you want to be comfortable and happy in that place. So you think for yourself, in which environment would you like to live?
Do you want lots of student activities and nightlife options? Or would you prefer a more serious student environment?
Are you looking for a diverse community with lots of international students?
Some students want a huge building with lots of space; others want a small campus with a strong community.
Each university has its own culture and values; Reflect on what matters to you and find a university that has qualities that best suit your needs!
Course content
Each course focuses on a different outcome and equips you with a different skill set. So first, research the career you want to pursue after graduation, and then find a course to help you get there.
Read the course material carefully and ask yourself whether you would enjoy dedicating the next few years of your life to the course.
Despite having the same specialization, degrees can cover many topics. For example, a humanities degree from one university may give you more insight into the industry, while a similar degree from another may be more technical. Therefore, examine the proposed module types and compare them carefully.
Placement Opportunities
If gaining work experience while studying is something you want to prioritize, you can look for a university that offers work placements.
Many universities offer career services that include resume building, interview tips, help with the job-hunting process, and more. Be sure to find out which institutions focus on such services!
You need a university that offers a program that will prepare you for the workforce, provide you with a work placement, and build your CV.
Tuition fee
The cost of the study is an essential topic for international students, and it is understandable. Tuition fees can be high, and you will have to pay for your studies. Universities differ in tuition fees, so comparing costs is an effective method for determining the best for you.
Learning style
Ask yourself this: Would you learn better from a more practical standpoint? Or do you like the theoretical method?
Colleges incorporate more practical elements into their curriculum and prepare students for the workforce.
On the other hand, universities usually have a more theoretical approach where you learn through textbooks and coursework.
While this is sometimes the case, many universities also have practical aspects. This is why you will have to research how they teach the program at each institution and ultimately decide.
Graduate job opportunities
Find out what students do after graduating from university, especially students who have completed a course of interest to you. Find out what businesses they work in and how much they earn.
You should also consider whether the employer you want to work for someday prefers graduates from a particular university. Finally, you must understand the opportunities open to graduates in different institutions.
Suppose the degree you are interested in is not in demand and is less likely to be in demand in the future. Therefore, you should consider changing your course of study to increase your job opportunities after graduation.
Choosing the right online university is an important decision. The guidelines in this article will help you know what questions to ask that can guide your decision and ultimately lead you to success.