What is the reason for Canada's recent refusal of visas for several students
A large number of applications from students of Punjab who want to go abroad for studies are getting rejected. The main reason for this is the fake bank statements and fake documents being prepared about the difference between birth certificates and education and the foreign authorities concerning the same.
In 2020-21, Australia's Home Department caught more than 600 cases related to Punjab and Haryana in which forged documents were used to obtain education visas to Australia.
At the same time, the number of such cases caught by the High Commission of Canada in a year is more than 2,500. New Zealand, UK and US embassies have also caught similar cases. As a result, Canada's visa rejection rate has reached 41%. Before covid, it was 15%.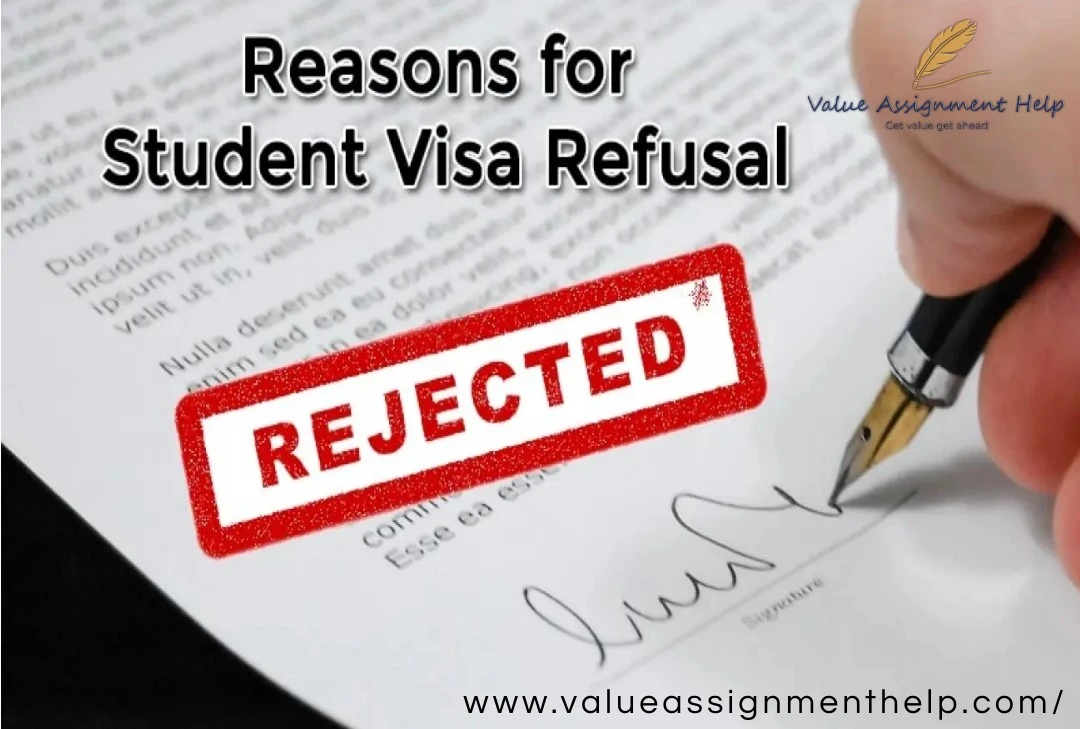 How many student visas have the Canadian High Commission denied in the past few months?
The numbers are in the thousands, informed consultants who deal exclusively with student visas for Canada. Nearly every mentor's students have faced denial, some in small numbers and some more. The advisors said the advisers said that even students who are taking online classes after getting Visa Approval in Principal (AIP), which means fulfilling the admission conditions, including IELTS approval and depositing a one-year fee last year, were refused. Due to COVID, visa approval was split into AIP and Biometrics.
Most consultants said that the denial has always been there but have never seen such a large number in such a short time. Some students even tweeted that the number of visa denials in the last few weeks is around 60 per cent.
Reasons for Canada Visa Rejection:
Failure to provide proper and accurate supporting documentation
Failure to show sufficient financial resources for your travel and stay in Canada
If the applicant has a criminal background, they may not be able to meet international security standards
Failure to meet health standards
The visa officer has an objection to the applicant's intention or his application
Other factors may result in denying a Canada visa, but many fall within the mentioned parameters. If your application is denied, you may be eligible to appeal for a visa denial or reapply. In the case of an appeal, however, you cannot expect the visa officer or embassy officials to accept an appeal to obtain a temporary visa. The best option for you is to apply for the visa again with your new, improved application. Here are the steps you should take after Canada visa rejection.
Avoiding Constant Canadian Visa Rejection in 2022
The rejection letter you receive contains many clues and essential information about why you rejected your application. Read it carefully and note down any information you can find that you can use later to strengthen your reapplication case. You can also request access to the notes made by your Visa Officer while reviewing your application. The process can help you address any concerns in your reapplication.
Be aware that it is also possible that the new application will pass on to another visa official, who may have a different view of the documents provided.
Consider an appeal
Depending on the case, it's also a good idea to consider your eligibility for appeal, either with the IAD (Immigration Adjudication Division) or the Federal Court of Canada. However, note that this appeal is valid only within a specific period and must be acted upon immediately. If this applies to your case, it may be a good idea to enlist the help of an attorney who specializes in Canada visa applications to increase your chances of being approved.
Re-application process
Following a Canadian visa rejection, applicants should be aware of the specific procedures recommended for filing a new application. Know what these steps are and make sure to follow them carefully to avoid any problems the second time around. The steps you take in your re-application will vary depending on your visa type.
Changes on Obtaining a Canadian Student Visa after a Canadian Visa Rejection
If you have applied for a student visa, you probably know that to do so, you must be accepted into a Canadian educational institution. Therefore, you must provide this acceptance letter as part of your application. If the visa officer suspects that your acceptance letter is genuine or that you meet all program requirements, they may reject your application. To avoid this kind of problem in your re-application, review the documentation and make sure all documentation is clear and easy to understand. If necessary, you may also want to provide supporting documents. Additionally, ensure the institution you were accepted to is legitimate and on the list of designated educational institutions in Canada.
How do advisors plan to help students who are still stuck?
Several counsellors said students would first have to register their cases for free. Secondly, the Statement of Purpose (SOP) should be very clearly written where the students should explain why they are going to study in Canada, the post-study plans, academic profile, courses, colleges/universities etc. What is the reason for selecting? Here a mentor can help the students to clarify their vision so that no ifs and buts come to the mind of the visa officer at the time of the visa process.
Also, the academic profile of a student and the good financial condition of their family plays an essential role because of a severe shock to the economies across the world. Therefore, every country wants good academics and students with good financial status as it is a business for them.